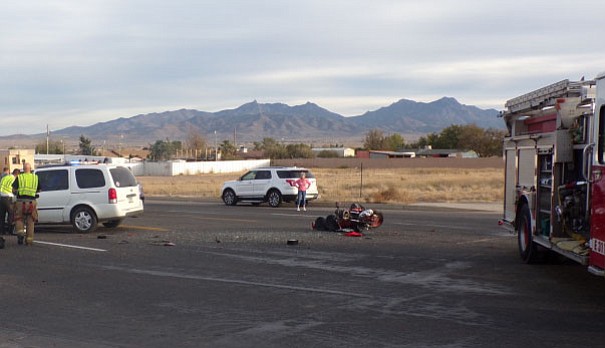 Originally Published: November 14, 2017 4:34 p.m.
KINGMAN – A motorcyclist was killed in a collision with a Chevy van Monday afternoon in north Kingman, according to a report from Mohave County Sheriff's Office.
Paul Burgess, 22, of Kingman, was taken to Kingman Regional Medical Center, where he was pronounced dead following the accident. He was not wearing a helmet.
The accident happened at Northern Avenue and Van Nuys Road at 4:27 p.m. Burgess was traveling east on Northern Avenue on a Honda motorcycle when he collided with the driver's side of the van that was traveling north on Van Nuys Road and failed to yield at the intersection, according to the report.
Occupants in the van were not injured.
Alcohol and speed were determined not to be factors in the accident, which remains under investigation.
More like this story