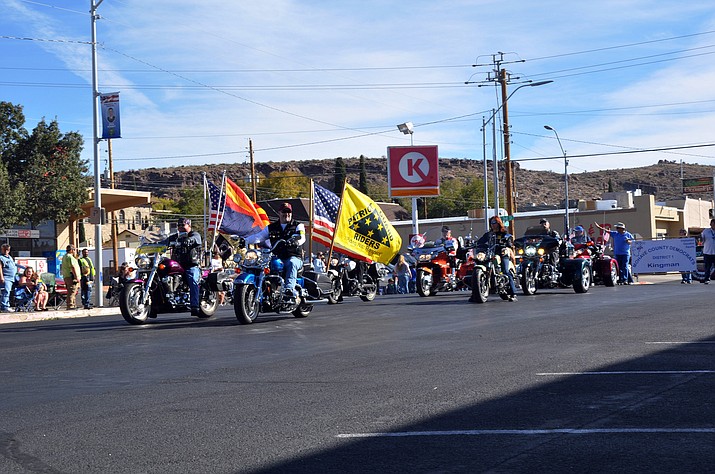 Photo by Butch Meriwether.
Originally Published: November 15, 2017 5:59 a.m.
Members of the Patriot Guard Riders cruise along Beale Street in old town during the 15th Annual Kingman Veterans Day Parade. The Patriot Guard Riders often participate in local festivities and also escort the bodies of fallen military personnel to cemeteries. Hundreds of Mohave County residents converged on old town to participate and view the 15th annual Kingman Veterans Day Parade.