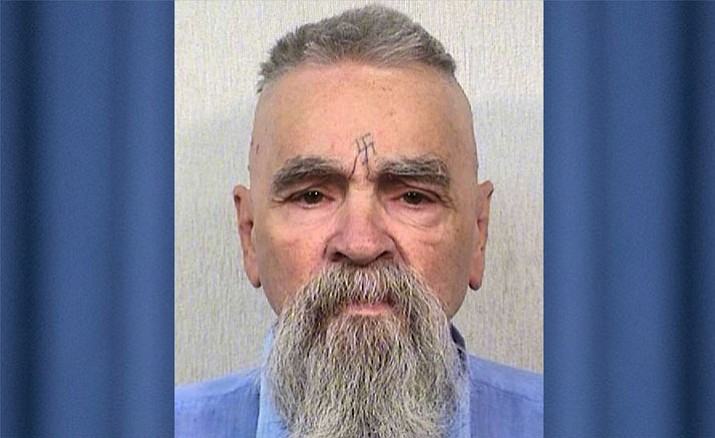 Originally Published: November 20, 2017 12:17 p.m.
LOS ANGELES (AP) – Cult leader Charles Manson, whose followers killed actress Sharon Tate and six others in 1969, has died. He was 83.
A spokeswoman for the California Department of Corrections says Manson died of natural causes Sunday night.
Prison officials say it's "undetermined" what will happen with the remains of cult leader Charles Manson.
Prison officials previously said he had no known next of kin. State law says that if no relative or legal representative surfaces within 10 days, it's up to the department to determine what happens with the body.
It's unclear if Manson requested funeral services of any sort.
The gory slayings horrified the world and revealed a violent underbelly of a counterculture that preached peace and love.
The killings occurred on successive August nights and terrorized the city of Los Angeles.
Tate, who was nearly nine months pregnant, was found stabbed repeatedly in her Hollywood mansion, along with several of her friends. Other victims included coffee heiress Abigail Folger and celebrity hair stylist Jay Sebring.
The next night a wealthy couple was killed in a similar fashion.
Investigators learned Manson sent a group of disaffected young followers to commit murder as part of a twisted, quasi-religious belief that it would launch a race war.