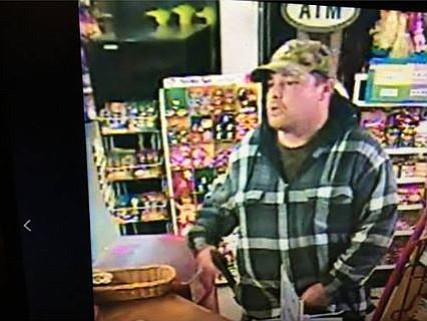 Originally Published: November 24, 2017 10:19 a.m.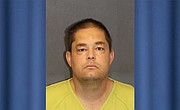 KINGMAN – Social media posts about being robbed paid off for a business in the 3600 block of Highway 68 with the arrest of a 43-year-old Kingman man on armed robbery charges.
A screen grab from surveillance video of the alleged robbery was posted on Facebook this week purporting to show Preston Dee Clark in the act of armed robbery with a deadly weapon.
Mohave County Sheriff's Office detectives received a call from a citizen Monday, who told MCSO images were posted on social media. The caller identified Clark in the photo.
Law enforcement officials reported Clark arrived at the Outpost convenience store near closing time. Employees told detectives Clark was given an undisclosed amount of money and then left. Employees locked the door and waited for sheriff deputies to arrive.
Detectives searched the immediate area and say they found a toy gun matching the description of the gun used and a camouflage hat.
MCSO personnel made contact with Clark while he was at Kingman Regional Medical Center. Clark was released from the hospital on Wednesday and arrested.
More like this story