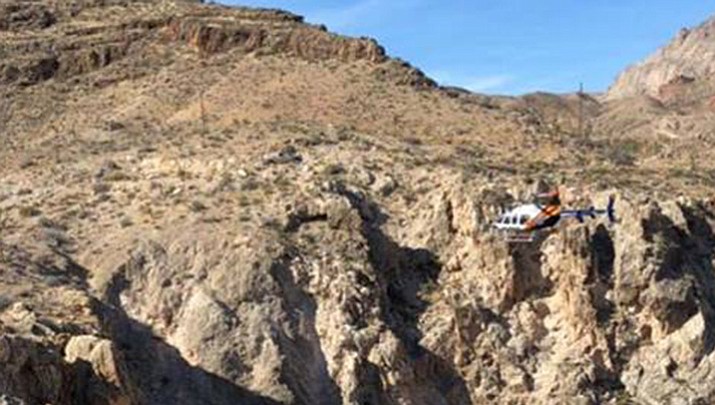 Originally Published: November 27, 2017 5:28 p.m.
Mohave County Sheriff's deputies responded to a deceased male subject located at the bottom of a cliff, approximately 1.5 miles west of the Cedar Pocket Campground Thursday.

According to a sheriff's representative, at about 5 p.m. deputies responded to the area. The deceased male was taken by the medical examiner after the Department of Public Safety Ranger Helicopter assisted in recovering the body.

The male subject has been identified and his identity will be released after next of kin has been notified.
Investigation continues and autopsy results are pending.