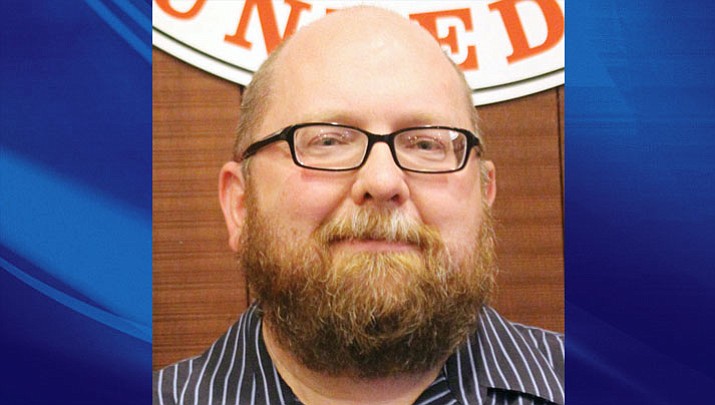 Originally Published: November 27, 2017 5:59 a.m.
KINGMAN – City Attorney Carl Cooper is pretty confident he'll resolve a complaint with the Arizona Attorney General's Office over reported violations of the state's open meeting law.
He was directed by City Council Tuesday to draft a letter to be sent to the Attorney General addressing the release of City Manager John Dougherty's performance evaluation to the Daily Miner, along with a closed session meeting to increase the Transaction Privilege Tax.
Council may have elected to go into executive session to discuss the AG complaint, but Cooper said there's an "irony" to that since the complaint was about what took place in closed session.
In rare agreement, Mayor Monica Gates and Councilman Travis Lingenfelter both said there was no need for an executive session.
Certain things from an executive session such as the minutes are protected from being released to the public, but the general gist of how the city manager or city attorney is performing has to be put out there, Cooper said. His own evaluation has been released in the past, he noted.
The second complaint alleges violation of the open meeting law regarding the Transaction Privilege Tax, or sales tax. The complaint alleges that while the notice specified that the TPT increase was for pavement preservation, the closed meeting discussion and vote resulted in a rate increase for capital improvement projects, including the Kingman Crossing and Rancho Santa Fe Parkway interchanges off Interstate 40.
Everything was put on the agenda, and the direction for spending was given in supporting documents, which will all be provided in the letter to the Attorney General, Cooper said.
"This isn't something that came out of nowhere. It was part of that allowable discussion," he told the Council.
Lingenfelter said it was "highly offensive" that the complaint alleged five councilmembers violated the law by discussing the TPT rate prior to a public meeting. Arizona statutes don't direct how the city must spend its funds, he added.
Cooper said the agenda referenced how the city would spend the tax money, including pavement preservation, and that all proper notices were posted on the city website and in the newspaper.
Mayor Gates asked for an opportunity to review the draft letter before it's sent to the AG on Nov. 27, and Cooper said he could make minor changes if he gets an immediate response to the draft.