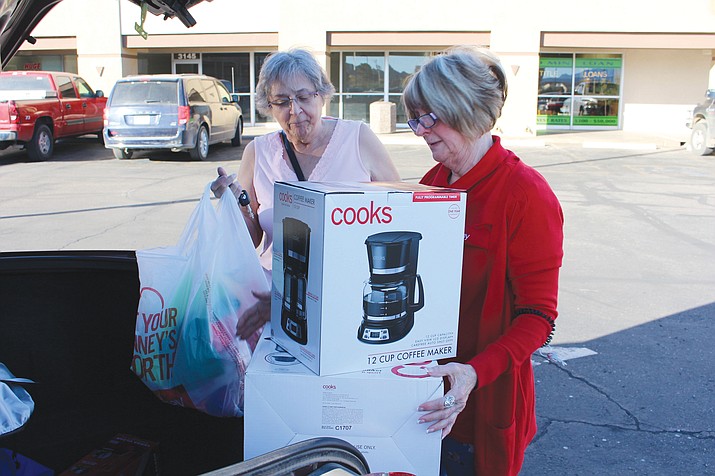 Photo by Hubble Ray Smith.
Originally Published: November 27, 2017 6 a.m.
Black Friday attracts big crowds and gets all the headlines, but Cyber Monday racks up close to $7 billion in sales and you can shop in your pajamas at home. Or from your computer at work.
It's just as profitable as Black Friday for Amazon, Best Buy, Foot Locker and many other major retailers.
Industry analysts are projecting this year's Cyber Monday to be the biggest online shopping day in history with an astounding $6.6 billion in sales, according to Adobe Analytics.
Consumers have already spent $28.6 billion shopping the internet this month, and the overall figure for online Christmas spending in 2017 is going to approach $107 billion, a 14 percent increase from 2016.
Most online purchases (69 percent) are made via desktop computers, followed by smartphones (21 percent) and tablets (10 percent).
Black Friday, with its limited-supply doorbuster deals, is not a day for browsing. You've got to know what you want, where to get it and be ready to pull the trigger when you come across it.
Cyber Monday lets you look around.
"With online retailers undercutting brick-and-mortar retailers, and the obvious convenience factor, online shopping is becoming increasingly compelling for shoppers," said Carson Yarbrough, retail expert at BlackFriday.com.
"With the convenience of online shopping, shoppers are able to purchase just about anything they can imagine from the comfort of their own home and score the same deals or even better as they would in-store."
You won't miss out on technology deals if you stay at home, Yarbrough continued. So many deals are online these days, and Amazon will often match the best in-store deals.
"So unless there's a must-have item at a specific store and you're willing to wait in line, it's more strategic to shop from home," the retail analyst said. "Even if you are hitting the stores, bring your phone to comparison shop. The minute you go into a store, you lose the ability to shop at multiple places, and unless you're on your smartphone, you lose a lot of opportunity."
Connie Czymbor of Kingman bought a crock pot, coffee maker and pajamas at JC Penney on Black Friday, and said she's also made some purchases online, including a karaoke machine and CDs from Walmart for her husband. The store didn't have the karaoke machine in stock.
"It was a good deal, and they delivered right to my house for free," Czymbor said while she loaded her car. "I'd rather shop in stores so you can see what you're getting."
Cody Boyd, whose family owns Boyd's Outlaw Sleep Centers in Kingman, said the business only sells mattresses in the store at 3146 Stockton Hill Road.
"It's a personal thing you have to try before you buy, a lot like shoes," Boyd said. "You don't want to buy them not knowing how they feel."
Boyd's web site shows brand-name products available at the store, but has no option yet for purchasing. Boyd said he's working on that.
"The internet is great, but for brick-and-mortar stores, I'm sure it hurts everybody," he said.
Amazon is offering savings on all kinds of gadgets, hit video games and popular toy brands such as Lego and Nerf.
And the online retail giant doesn't stop with Cyber Monday, which broke a record last year with 740 items sold every second. Amazon has new offers every day of what it calls Cyber Monday Deals Week.
You'll see a close resemblance between Amazon's Black Friday and Cyber Monday deals, especially when it comes to the company's own devices like Echos and Kindles. The Echo Dot is still on sale for $29.99, which is $20 off the regular price and advertised as the lowest price ever.
"As a customer, if you think the price is fair, go ahead and buy it, because they are almost always going to sell out," Yarbrough said. "Better to avoid the stress of not securing the purchase."
He suggests making a budgeted list of items you want to buy on Cyber Monday, and start shopping for the most expensive items first, then work your way down.
"It allows you to stay in your budget rather than just buy, buy, buy on all the tempting deals being offered," he said.