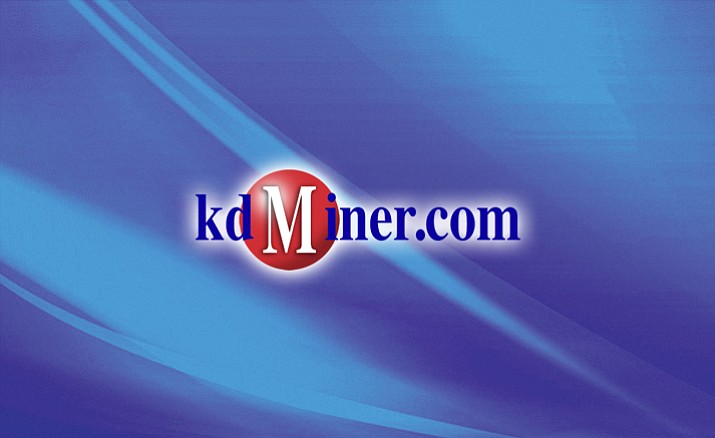 Originally Published: November 28, 2017 5:58 a.m.
KINGMAN – Officials from Kennecott Exploration Company held a community meeting on Nov. 15 with several residents concerned about drilling activity around the Kabba mine project in the Hackberry area.
The company plans to drill one or two new holes by the end of the year, and will take additional steps to reduce and limit noise from the drilling operation, said Amanda Miller, communities coordinator for Kennecott.
"We agreed to use Old Highway 93 as our main route to the drill site, and for these two holes, we were also happy to agree to limit drilling to the hours of 7 a.m. to 10 p.m.," Miller said. "To further reduce noise from our operations, we will also employ the use of sound dampening panels."
When drilling is complete, Kennecott will begin reclamation of drill holes and sites.
Miller noted that this is an early stage of copper exploration, and even with additional drilling, Kennecott officials don't know if a mining operation is feasible. Future work will depend on complete analysis of drilling results.
Miller said the Kabba project is named after the copper mine that operated in the area until 1936, and that's what the exploration is all about. They're not looking for uranium, as some residents had asked.
As for permit requirements, Kennecott is working under a notice of intent to drill with the Arizona State Land Department, along with a permit from Arizona Department of Water Resources.
Residents asked about holding the next meeting closer to the project area, possibly at Cedar Hills School, so more people could attend as past meetings have been held at Hampton Inn in Kingman.
Miller told residents that Kennecott has no plans to conduct exploration drilling north of Interstate 40. The drill holes are typically between 1,000 and 1,200 feet, and no explosives are used, she added.
"It was a short presentation and good meeting," said Gene Bishop, resident of the Hackberry area who has been leading the effort to find out what's going on with the drilling. "They came with intentions of telling us all what they have done since our last meeting, are doing now and intend to do in the next few weeks till the end of the year."
Residents were shown slides and pictures of a drill site from about 10 years ago that had almost completely recovered from the work and like undisturbed land, Bishop said.
There were a few questions concerning noise from work that went past "quiet hours" established by county regulations.
"They admitted they were aware that sound travels long distances in the area and offered to provide sound walls around the sites next time," Bishop said. "A few local citizens requested they not drill after hours rather than try to install the sound walls."
Kennecott representatives were adamant that they take any complaints seriously and will do their best to correct infractions when alerted, Bishop added.
More like this story