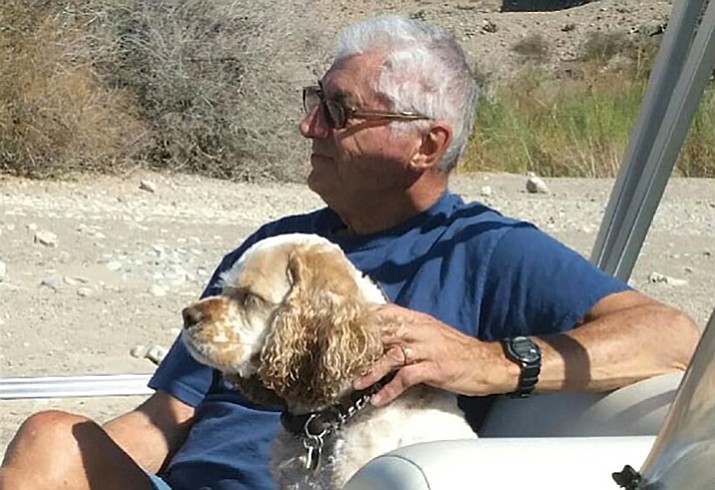 Originally Published: October 1, 2017 6 a.m.
Palmer R. Gideon Jr., 75, of Kingman passed away on September 23, 2017. He was born on May 12, 1942, in Flint, Michigan to Palmer and Margaret Gideon.
Palmer is survived by his loving wife of 43 years, Shirley Gideon; loving son Michael Gideon; loving daughters Aimee Goeres and Denise Tarello and loving grandchildren Billy; Timmy; Maddie; Mel and Eric.
Arrangements were placed under the care of Lietz-Fraze Funeral Home and Crematory.
Thoughts and condolences may be submitted to the family at www.lietz-frazefuneralhome.com.
To send a FREE Card to the family go to www.sendoutcards.com.