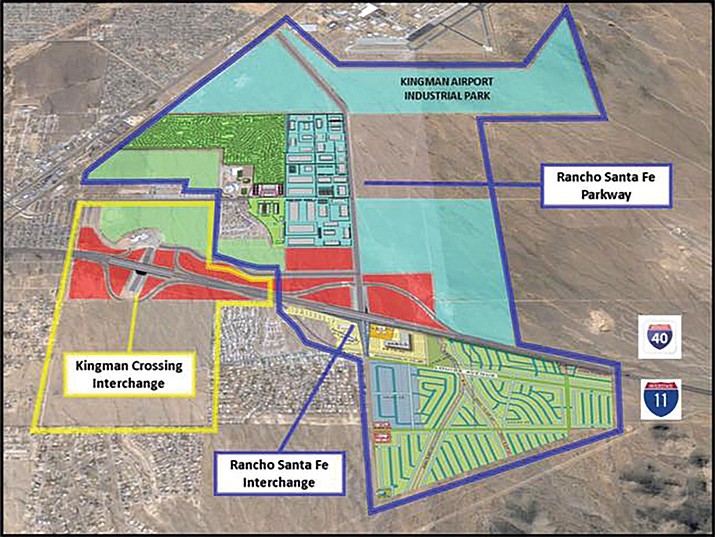 Originally Published: October 3, 2017 6 a.m.
1. City Manager
At a special meeting today at 1 p.m., City Council will be discussing whether or not City Manager John Dougherty should be put on paid administrative leave.
2. Interchanges
Kingman City Council will be holding a special meeting at 1:15 p.m. Tuesday to discuss the combination of the Kingman Crossing and Rancho Santa Fe Parkway interchange projects, as well as the Interstate 11 East Kingman Connection Project.
This special meeting will discuss action regarding the financial and partnership frameworks for the Kingman Crossing and Rancho Santa Fe interchange projects, collectively being called the Interstate 11 East Kingman Connection Project.
3. KAA and legal counsel
Today at 3:30 p.m. during the special meeting, council will discuss legal options regarding the agreement with the Kingman Airport Authority. These discussions will include whether or not to retain Daryl Williams as legal representation and what legal options and actions are available regarding the agreement with KAA.
4. Route 66 tourism
At the regular City Council meeting 5:30 tonight at the Mohave County Administration Building, 700 W. Beale St., Jim Hinkley will present ideas to increase Route 66 tourism in Kingman.
5. Water Master Plan
Sunrise Engineering will present the Water Master Plan study tonight. The study examines the existing water system and provides recommendations for any deficiencies in the system.