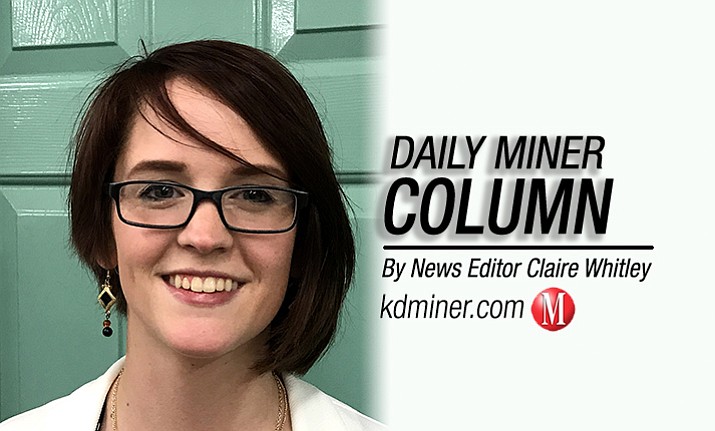 Originally Published: October 3, 2017 6 a.m.
The death count of the Las Vegas concert mass shooting will continue to rise throughout the week. It has already become the deadliest mass shooting in American history, taking the place of the Pulse Nightclub shooting from 2016 in Orlando, Florida.
More and more families will have to answer the phone to find out that someone close to them is dead. All that will be left for them is the questions.
Why did this happen? Why isn't Mommy home? What makes a person do this?
When and where will the next mass shooting take place?
When did "mass shooting" become so normalized?
"Mass shooting" has no official definition, but it does often coincide with the FBI's definition of mass murder: "murdering four or more persons during an event with no "cooling-off period" between the murders."
Based on this definition, there has been at least one mass shooting a year since 1996. As someone who was born in 1995, this means for my entire life I have been in an environment of mass shootings, and some of the most notorious mass shootings have taken place in that time frame.

When I was four, the shooting at Columbine took place. Fifteen dead, including both perpetrators, 24 wounded. In 2007, when I was 12, it was the Virginia Tech shooting where 33 people were killed and 23 people were injured.
When I was in high school, both the Sandy Hook shooting and the 2012 Aurora shooting took place with a combined death count of 36 and 72 wounded. During my college experience, the Charleston Church, San Bernadino and the Pulse Nightclub shootings happened. In those three shootings, 75 people were killed and 83 people injured.
And Sunday, at least 59 people were killed and 527 people injured.
That brings the total to 218 people murdered and 729 people injured because of those mass shootings. That doesn't include all of the other shootings that took place between those events.
In the last 50 years, 948 people have died because of mass shootings, and 145 victims were children or teenagers, according to The Washington Post. There have been 134 shooters and 258 guns used in 131 events across 40 states and Washington, D.C.
Between the years of 1968 and 1994, there were 225 deaths, including perpetrators, due to mass shootings. That means in the last 20 years, there have been at least 723 deaths because of these events, over three times the amount from the 30 years before.
An entire generation has grown up watching scores of people being murdered, and not in movies or in wars on foreign soil. In our home. In our neighborhoods. In our state. In our schools.
The shock factor has been lost amongst the hundreds of deaths. I can't speak for an entire generation, but I'm no longer surprised when news comes across that another mass shooting took place. I still feel the loss, I still feel the grief, but in the back of my mind I am always asking myself when and where the next shooting will take place.
Never if.