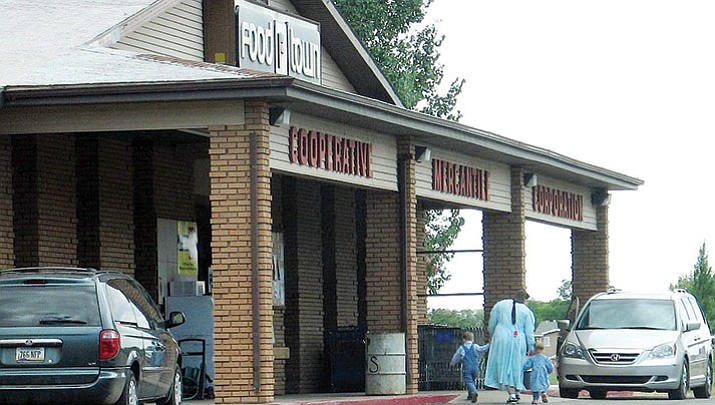 Originally Published: October 4, 2017 5:55 a.m.
COLORADO CITY – Residents of Colorado City should now be able to purchase the homes where they live. Before Mohave County officials got involved, many properties in Colorado City were owned by the Fundamentalist Church of Jesus Christ of Latter-Day Saints, a church that was controlled by its infamous leader Warren Jeffs.
Jeffs is now serving a life sentence plus 20 years for the sexual assault of children.
Last week, under a court order, the United Effort Plan Trust – once the communal property administrator for the controversial church, divided all parcels of residential property once owned by the church. The hope, says Mohave County Assessor Jeanne Kentch, is that residents of the homes will now be able to buy the homes.
"Colorado City is going to be like any other city out there where people can buy and sell, and own their own property," Kentch said.
Kentch says the changes will help bring healing to the embattled community in northern Mohave County, and could spawn economic development.
"The people there will be able to own their own homes and the dirt under their house. It's going to be theirs," Kentch said. "They will be able to get loans on their homes which they couldn't get before because it was a house on a 10 acre parcel with four other houses. Now it will be one home on its own land."
People still associated with the FLDS church will be allowed to purchase their homes and those banished or who had left the church have expressed the desire to return and buy the houses that they built, Kentch added. "It's very heartwarming and exciting."
Mohave County assessor and treasure's offices have been working with UEP officials to ensure that no state statutes were violated in the separation of the properties. Completion of the maps detailing the parcel boundaries should be completed by the end of the month.
The FLDS Church split from the mainstream Church of Jesus Christ of Latter-day Saints when the Mormons disavowed polygamy more than 100 years ago.
Jeffs took over the renegade sect after the death of his 98-year-old father, Rulon Jeffs, who was said to have had 65 children by several women. Jeffs took nearly all his father's widows as his own wives.