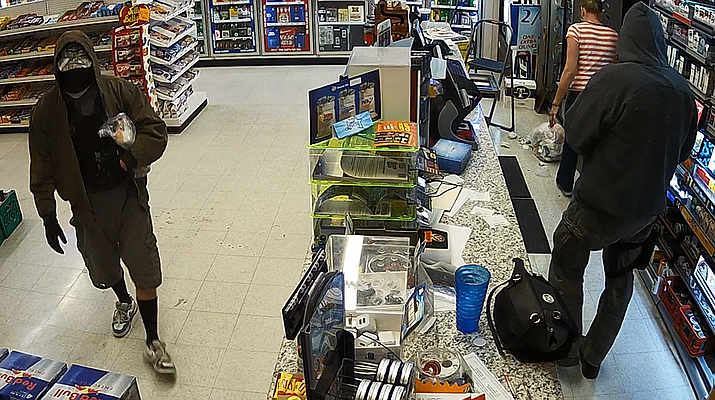 Originally Published: October 4, 2017 11:08 a.m.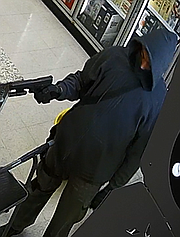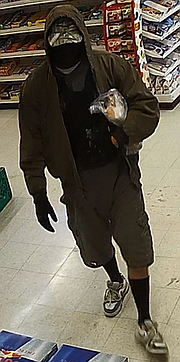 KINGMAN – Two males allegedly robbed a convenience store at gun point Tuesday evening, and Kingman Police Department is seeking the public's help.
KPD is investigating the armed robbery that occurred at 8:45 p.m. at a liquor store in the 2100 block of Kingman Avenue.
A female clerk reported that two male suspects dressed in dark clothing, armed with handguns, wearing body armor and ski masks entered the store. One suspect pointed and threatened her with a gun. Both stole money and her purse before tying her up and fleeing the store.

A dark colored, single-cab truck with a short bed and a spotlight or light-bar on the roof is suspected to have been used in the robbery.
Anyone with information is asked to contact Kingman Police detectives by calling 928-753-2191 or report anonymously to Mohave Silent Witness at 928-753-1234. Tips can also be reported online by going to www.kingmanpolice.com and clicking on "Give A Tip." You can also report through the KPD App, which is available free through the App Store.

A reward is being offered for information leading to the arrest and apprehension of those responsible.