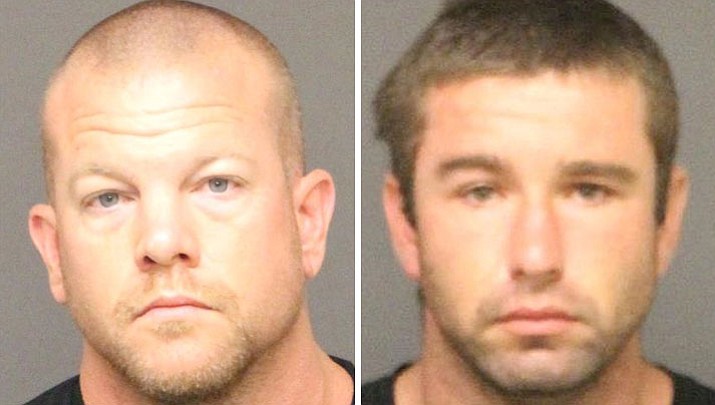 Originally Published: October 5, 2017 5:58 a.m.
LAKE HAVASU CITY – Two Lake Havasu City men were arrested late last week on attempted murder charges after a shooting in Golden Shores.
The Mohave County Sheriff's Department said Tuesday that detectives arrested Martin Daniel Voge, 39, and Robert Geoffery Davis, 27, on charges related to a Sept. 20 shooting.
The Sheriff's Department said detectives responded to a weapons call in the Golden Shores area in late September when they found a 41-year-old man suffering from a non-life-threatening gunshot wound. The man, who was sitting in his vehicle parked at a local discount retail store on Oatman Drive, told detectives that he was told to meet another man in the parking lot to get some of his property back when the shooting occurred.
After an investigation, detectives on Thursday served three search warrants at homes in the Havasu area, with help from the Lake Havasu City Police Department.
Later that morning, detectives arrested Voge during a traffic stop at McCulloch Boulevard and Eastwood Drive. On Friday, Davis was arrested druing a traffic stop by the Arizona Department of Public Safety on State Route 95 at milepost 179 in the Havasu area.
Detectives believe Voge and Davis conspired to shoot the victim, and they said Davis is the believed triggerman.
Both men were booked into Mohave County Jail.
Both Voge and Davis were charged with conspiracy to commit first degree murder, attempt to commit first degree murder, and aggravated assault with a dangerous weapon.