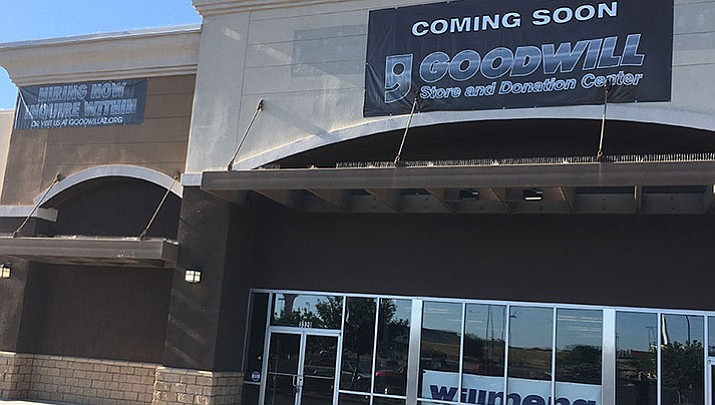 Originally Published: October 10, 2017 5:55 a.m.
KINGMAN – Goodwill of Central and Northern Arizona is opening its new 22,000-square-foot Kingman store on Friday with free coffee and donuts and $5 purchase credit for the first 150 customers.
Donors will receive a $5 gift coupon when they make a donation during the grand opening weekend, said Courtney Nelson, vice president of marketing for Goodwill.
The new store at 3320 Stockton Hill Road, Suite E, will feature a neighborhood career center kiosk to help job seekers prepare their resume, search for jobs online and connect with a career advisor by phone.
City Manager John Dougherty and Kingman Area Chamber of Commerce Director Jason Millin are scheduled to attend the opening ceremony at 9 a.m. Friday.
Founded in 1947, Goodwill of Central and Northern Arizona is one of the state's oldest nonprofit agencies.
Donating and shopping at Goodwill contributes to employment training and diverts millions of pounds of material from going directly to Arizona landfills, Nelson said. Goodwill helped place more than 44,000 Arizonans in jobs with hundreds of companies last year.
To learn more about Goodwill's mission, go to www.goodwillaz.org.
More like this story