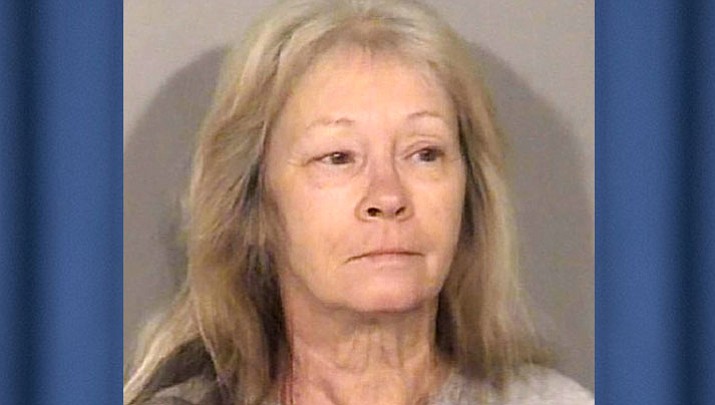 Originally Published: October 13, 2017 5:55 a.m.
LAKE HAVASU CITY – Statements Cheryl Molitor made to Havasu Police following the shooting death of her boyfriend last summer won't be used in court, a Mohave County Superior Court judge recently ruled.
Molitor is accused of first degree murder in the death of Kenneth Nissen, a restaurant owner, who died in his home on July 26, 2016 after suffering a gunshot wound to his head. Now, Molitor's statements made to police will be suppressed in court because a judge found they were obtained involuntarily.
Molitor had been drinking and took prescription Xanax prior to Nissen's death, according to previous reports. She was not able to respond affirmatively to detectives when asked if she understood her Miranda Rights, according to the ruling by Mohave County Superior Court Judge Richard Weiss.
According to earlier documents, Molitor was seen speaking to a stuffed animal before police detectives entered the room and Molitor repeated the same questions during their conversation.
"The record makes no showing of any level of understanding of her Miranda rights. Much of this may be attributable to a level of intoxication and/or the apparent disassociate state the defendant appears to have been in at (possibly levels of shock/PTSD) the time of the interview," the document states.
Molitor's legal counsel, attorney Michael Wozniak of Whitney & Whitney PLLC has also filed a motion that objects to evidence expected to be brought forth in proceedings. In the document filed last month, the defense states that officials from the Mohave County Medical Examiner's Office may have guessed or used opinions when conducting the death investigation.
One investigator who responded to the crime scene was allegedly not fully certified at the time of the incident on July 26 and did not have a background in criminal investigations, the document states. The defense also questions the doctor who performed the autopsy on Nissen.
"His opinion as to the probably of homicide in lieu of suicide based not on his medical training and experience, but instead on his personal experience as a gun enthusiast," the motion states.
Molitor's trial, which has been postponed multiple times, is set to begin Feb. 26.