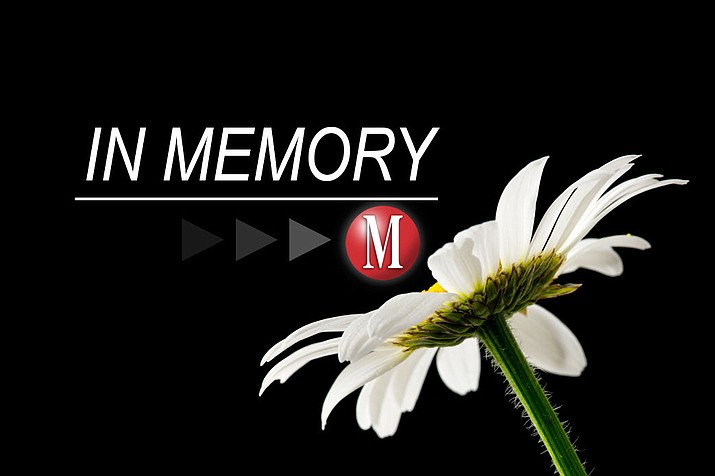 Originally Published: October 15, 2017 5:58 a.m.
Martha Jane "Marty" Jett ascended to Heaven on October 5, 2017 with her beloved husband, Jim, and their son, Tim, by her side after a brief but valiant struggle with Leukemia at the age of 71.
Marty was born on Jan. 4, 1946 to Ray and Jane Elliott in Adrian, Michigan. Marty is survived by her loving and devoted husband of 48 years, Jim Jett of Kingman, their son, Timothy of San Diego, California and her wonderful grandchildren Ian and Avery Jett.
Marty retired from General Motors Corporation and had so many interests and enjoyed a wide variety of hobbies in life. During her lifetime, she had many Airedale Terriers and horses. She loved camping, hiking, fishing, recreational shooting, pictographs, photographing sunsets, critters, traveling and reading a Bible scripture to begin every day.
Our family would like to thank the nurses, certified care givers at Living Waters Hospice for their exceptional care, compassion and support during Marty's final days. "You have left this world of sorrow and are now free of pain, resting now in the comfort of Heaven to sweetly live again."
There will be a family memorial planned for a later date to honor the life of this wonderful lady, wife and mother.