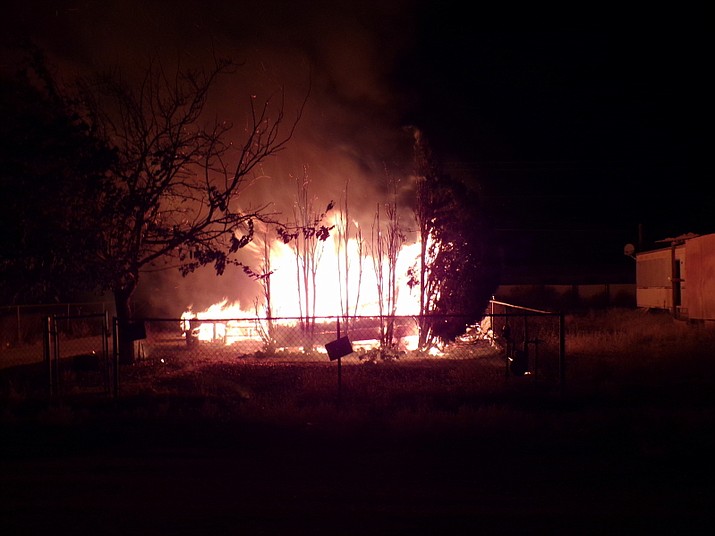 Originally Published: October 16, 2017 3:06 p.m.
KINGMAN – The Northern Arizona Consolidated Fire District responded to a structure fire in the 3200 block of east McVicar Avenue a little before 2 a.m. Sunday.
Crews arrived to find a single-wide mobile home fully engulfed with heavy smoke and fire.
A defensive attack was made to protect adjacent structures. The fire was contained to the property of origin with no exposures damaged.
The single-family residence had been vacant for over a year with no utilities connected. The fire was determined to be intentionally set and an investigation into the arson continues.
No injuries were reported and the estimated dollar loss is $15,488.
NACFD was assisted by Kingman Fire Department, Mohave County Sheriff's Office, AMR and UniSource.
More like this story