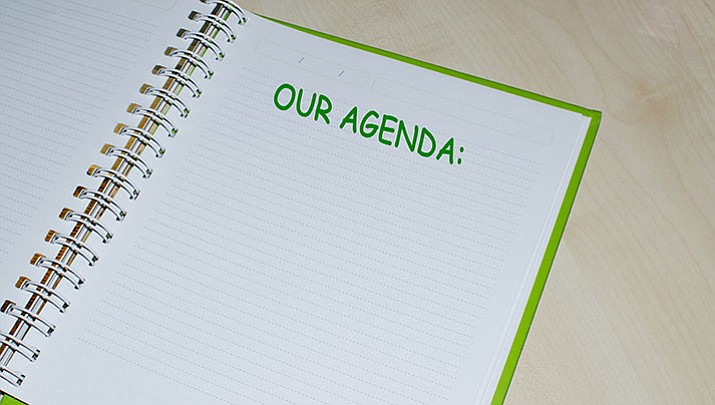 Originally Published: October 18, 2017 5:55 a.m.
I am tired of the private agendas on City Council. You want to build a monument, then build it in your own backyard.
I knew it would bite the city in the butt when the last council decided any council member could put an item on the agenda and only that person could remove it. They get all these super cool ideas with no chance for the employees to put a packet together and no idea that there is a presentation planned. It makes the staff and city manager look inept. It makes the council look like keystone cop actors on a stage.

In a rare moment, I agreed with Mayor Monica Gates. We need to go back to basics.
Your first priority to the citizens as Council is to provide public service, police, fire, water, sewer, trash and road maintenance. These are the basic necessities we have to have. Next is the parks and recreation management and repairs. Then you can focus on other issues.

Yes, we need an interchange at some point. Rattlesnake Wash, or Rancho Sante Fe Parkway, is not even on a five-year plan. Yes, it would be nice to have an interchange at Kingman Crossing. It is not a necessity.
I have figured out that John Timko and his numbers are vastly different from Tina Moline, the City Finance Director's numbers. (I asked) But these projects may not happen in the next five years. Even though Council thinks it has secured funding by raising the sales tax rate, you forget; you may raise it, but that does not mean you will get it.

Council has raised the sales tax rate to what, 9.35 percent on the dollar? That means bars and restaurants will be 12.5 and hotels will be 14.5 percent for sales tax. Going out to dinner, for a family of four, at a nominally priced restaurant will now be a minimum of $48 plus 12.5 percent and 15 percent tip. Roughly that translates to approximately $61.20 out the door.
That will happen less now. Not just because of the sales tax raise, but the minimum wage increase has increased all of the costs associated with everything as well. So citizens may be earning more, but they are keeping less. Also, the tourists faced with staying on the road and making plans ahead of time, especially from other countries, may opt to stay in cities along Route 66 with lower costs associated. That means less stay-over guests in Kingman. Your locals are also going to vote with their dollars. When buying large ticket items they may choose to do it online or travel out of town. They may decide to do that out of spite due to your short attention span of whom you actually represent. I hope that does not happen because it will cripple Kingman.

Council members have said in the past that five or a few dollars doesn't make or break you. That saying is ill-advised and shows how out of touch with reality you really are.
Many people in the city and surrounding area are living below the poverty level. We are a thrifty bunch and you may not be able to tell who is or who isn't, but when you keep milking the same cow over and over, it is going to go dry. So make that milk last. Don't waste it on projects that are over our budgets.
Last but not least.
I don't like how the city attorney coddles council members. Blind copy (B.C.) to two or more council people and at least one carbon copy (C.C.) to a council member in an email does not just look bad to the public, IT IS AGAINST THE LAW.
It constitutes an open meeting violation if it pertains to information about the City of Kingman business, agenda, information technology issues or staffing problems. How hard is it to understand? Four out of seven is a quorum and means it is a meeting.
Addressing city business on Facebook or any other social media is an unadvertised open meeting and has to potential to be an Open Meeting Violation.
Why would you risk that?