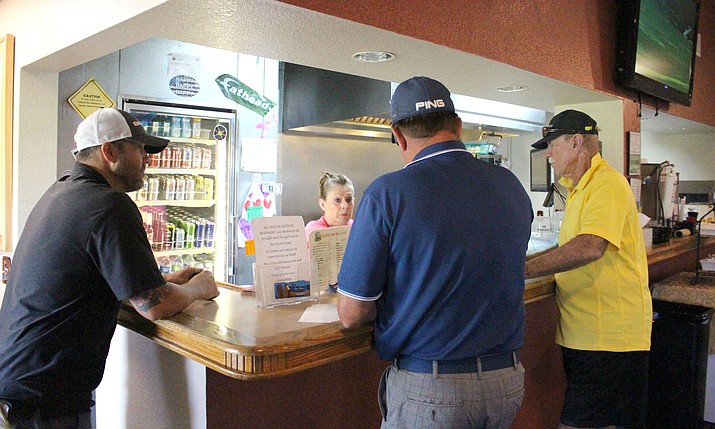 Photo by Hubble Ray Smith.
Originally Published: October 23, 2017 5:59 a.m.
KINGMAN – Levi Pitts, general manager of Cerbat Cliffs Golf Course, submitted a 21-page business plan to the City Council Tuesday with a list of goals and industry trends for 2018.
Pitts told Council he met three times with finance director Tina Moline, and the two agreed that current numbers in the business plan are correct.
"After getting online with taxes and with no taxes, the new numbers are correct," Pitts said.
Councilwoman Jen Miles thanked Pitts for continuing to refine the numbers and for working with city staff.
The pro forma projections for Cerbat Cliffs are based on the City of Kingman agreeing to revised greens fees and cart prices and alternate membership pricing.
With these pricing changes, Pitts project a possible 2 percent increase in revenue for the golf course, and 4 percent increase in membership fees.
These gains are based on efforts by the golf course manager to overcome a 1.2 percent decline in golf play on a national level.
Provided food costs remain stable, or that any increases are offset by increases in menu item prices, the pro forma projections target a 2 percent increase in food and beverage revenue.
Mayor Monica Gates told Pitts to make sure that capital improvements discussed at previous meeting are included in his budget, and that his numbers have to match.
The No. 1 goal of Cerbat Cliffs' business plan is to increase profitability and streamline efficiencies in processing golf fees for payment, and increasing consumer traffic from the website to the golf course.