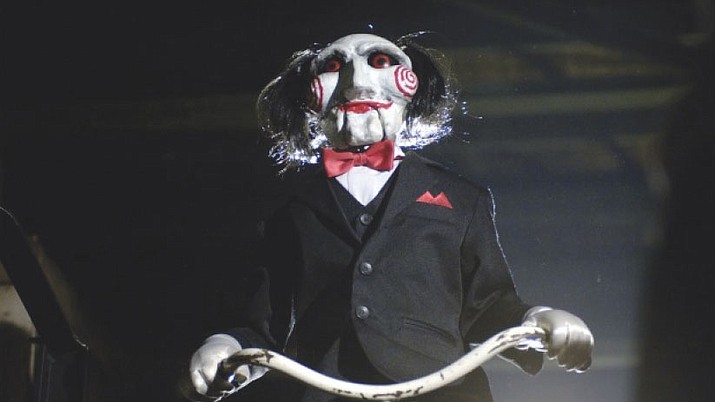 Originally Published: October 30, 2017 6 a.m.
Dear Saw Franchise, Please stop.

In 2004, "Saw" was groundbreaking. More than a horror, more than a thriller, "Saw" ushered in the era of torture porn and inspired too many films that were kept afloat by grotesque dismemberment and grizzly torment. "Saw III" would bring the death of Jigsaw (Tobin Bell) and the expected climax of the franchise. Yet, 13 years – and too many Saw films – later, they give us "Jigsaw"... for no reason.

As the eighth installment, there is absolutely nothing left to the imagination. Five random people are chosen to fail Jigsaw's revenge-filled social experiments which include a wall of blades that can be stopped by a drop of blood, suffocating in a grain-filled silo with sharp objects falling from above, and a giant motorcycle-powered blender. As usual, the five contestants targets must confess their sins and defeat selfishness to free their fellow captives. Racing against the clock to find them are a grizzled detective (Callum Keith Rennie) and his young, optimistic partner (Clé Bennett). They team up with a medical examiner (Matt Passmore) who did a few tours in Fallujah, which has no bearing on the plot. The medical examiner's sidekick has a torture porn crush on Jigsaw and Jigsaw's blood conveniently shows up on a victim's body.


Saw Fans, after a 7-year hiatus following "Saw 3D," this reboot is a deplorable effort to revise Jigsaw's legend. The tests are not creative, gory, or interesting. This installation insults your intelligence and dedication to the franchise. While the targets – I mean, victims – give some of the best performances in the franchise, the detectives and medical examiners are cardboard-dry with false commitment to the material. The torture devices are elementary and the surprise ending … has been repeated in every previous installment. There is no surprise. This is boring and predictable. The parts that are not predictable are mundane and lazy.

Naturally, there will be some fans who will hold out hope for the reboot. Aside from John Kramer, there are no meaningful references to previous characters, places, or devices. "Jigsaw" lacks the intricacy, complex flashbacks, and foresight of the previous films. So far, this reboot is not a cut above the rest and has not laid a foundation of any interest.
Saw Fans: 1 out of 4 Miners for the sake of nostalgia
Saw Fans who are keeping hope alive: 2 out of 4 Miners
Horror Fans: Redbox
More like this story