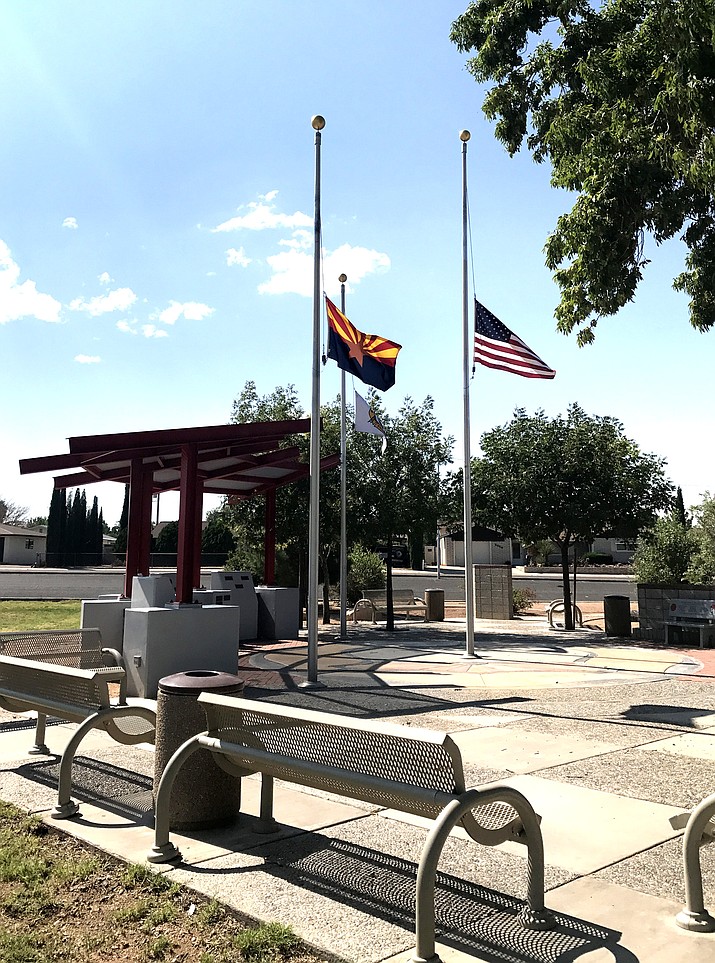 Photo by Aaron Ricca.
Originally Published: September 11, 2017 12:31 p.m.
KINGMAN – Girl Scout Troop 2074 will hosting a 9/11 memorial 6 – 7 p.m. at Firefighter's Memorial Park at 2201 Detroit Ave. The scouts will be doing a flag ceremony. Three local middle school students will deliver speeches about the heroics of first responders and military members. Mayor Monica Gates will also be in attendance along with members of Kingman Fire Department.