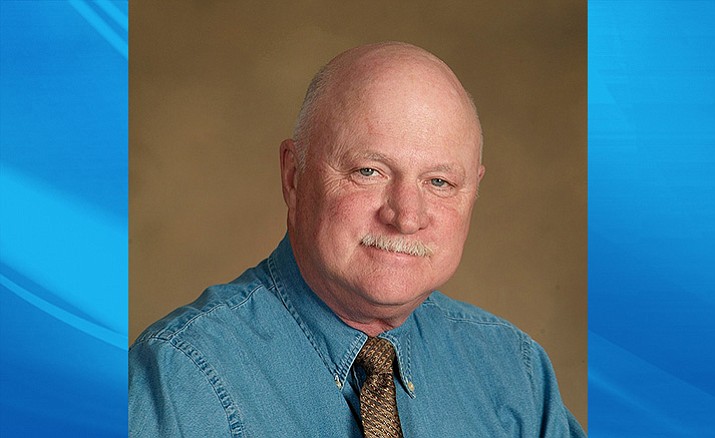 Originally Published: September 12, 2017 10:06 a.m.
KINGMAN – Dave French announced his retirement Tuesday as executive director of the Kingman Airport Authority effective Dec. 31, a move that he said has "absolutely nothing" to do with the pressure KAA is getting from Kingman City Council.
French has served on the airport board for 22 years and was airport director for another 11 years. He said he wanted to retire in 2014, but board president Jean Liss and later Krystal Burge pleaded with him to stay on.
This is French's second formal retirement. He spent 34 years as an executive in the telecommunications industry before retiring at age 56.
"I swore to God that I would not work to the day that I have a seven in front of my age," said French. "I'm 69. I tried to retire in 2014 and was asked by Jean Liss to stay with her through her presidency. 'You need to stick with me.' Those were her words."
French said he planned to spend more time with his 4- and 7-year-old granddaughters, having worked through his oldest granddaughter's childhood.
Prior to being hired as executive director, French was elected president of the board for three terms. Under his leadership, the airport has established the first short-line railroad (Kingman Terminal RR), built a new terminal with administrative offices and fire station, and get KAA into the black with revenue from Kingman Airline Services.
The airport authority has been under fire for what some council members see as a lack of financial transparency and thwarted deals that could lead to economic development.
A series of four public workshops had been scheduled, but the airport authority cancelled the final workshop due to lack of progress.