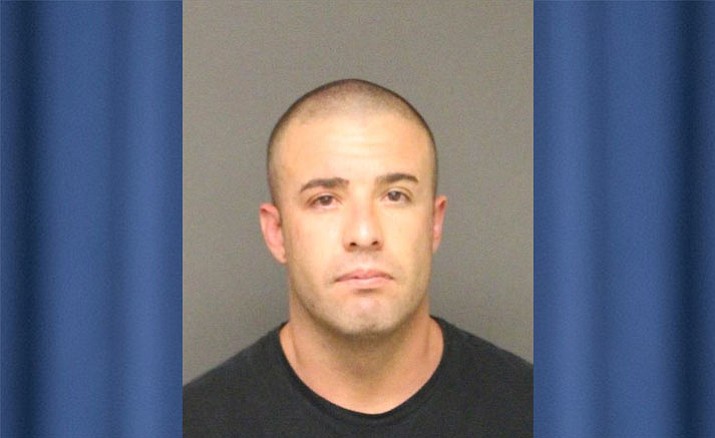 Originally Published: September 13, 2017 12:06 p.m.
KINGMAN – Detectives with the Mohave Area General Narcotics Enforcement Team, a High Intensity Drug Trafficking Area initiative, along with a K-9 unit from the Arizona Department of Public Safety, and Mohave County Probation Officers conducted a search at a residence in the 1100 block of E. Carver Avenue at about 4 p.m. Tuesday.
During the search, Arizona DPS K-9 Officer Max alerted his handler to the odor of narcotics in a section of dirt that appeared to be freshly disturbed. After digging up the area, a glass jar containing 1.28 pounds of methamphetamine with a street value of about $52,000 was located.
Detectives learned the drugs allegedly belonged to John Wesley Eaton, 34, who was currently on supervised probation out of Mohave County Superior Court. Eaton was booked into the Mohave County Jail for possession of dangerous drugs for sale, possession of dangerous drugs, possession of drug paraphernalia, and a probation violation; all felonies.
Information provided by Mohave County Sheriff's Office