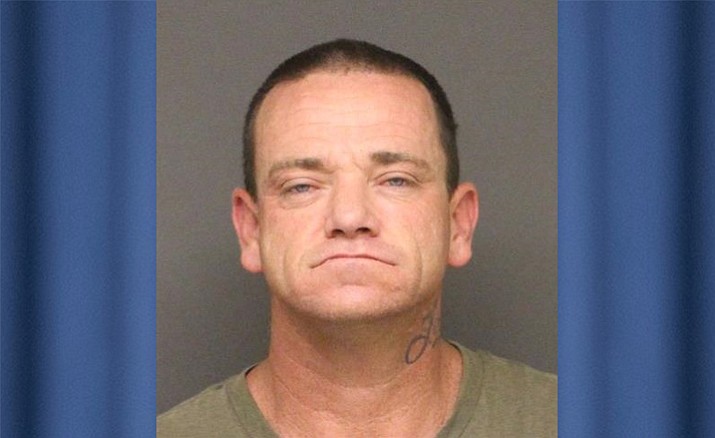 Originally Published: September 14, 2017 4:17 p.m.
KINGMAN – Mohave County Sheriff's detectives arrested inmate Jason Kane Jackson, 40, of Kingman this morning for the felony aggravated assault per domestic violence.
Investigations determined that Jackson allegedly shot his girlfriend, a 23-year-old victim, Wednesday at about 6:40 a.m. in the 3300 block of Leroy Avenue. At that time, the victim was transported to Kingman Regional Medical Center and was released from the hospital today.
Apparently Jackson and the victim got into an argument, and he fled the scene after he was reported to have shot her. The weapon was recovered during the execution of a search warrant Wednesday.
MCSO detectives learned that Arizona Department of Public Safety had arrested Jackson Wednesday on an outstanding warrant, and at about 9 a.m. this morning detectives contacted inmate Jackson at the Mohave County Jail and arrested him on the above charge.
- Information provided by Mohave County Sheriff's Office