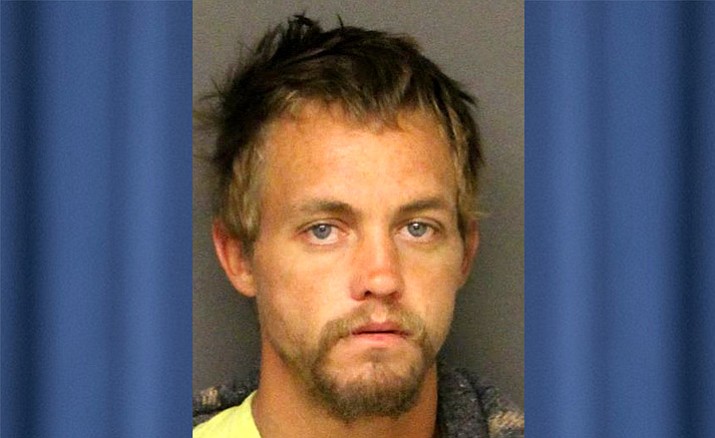 Originally Published: September 22, 2017 3:52 p.m.
DOLAN SPRINGS – Some wanted people just don't want to come in easy.
Mohave County Sheriff's deputies arrested inmate Jacob Anthony Erin Cameron, 29, of Dolan Springs, Thursday on two counts of resisting arrest, felonies, after allegedly running from deputies a week earlier.

According to sheriff's spokeswoman Trish Carter, on Sept. 13, Cameron reportedly resisted arrest and fled when deputies attempted to take him into custody regarding his active warrants.

On Wednesday, deputies learned of Cameron's location and responded to Pierce Ferry Road and Penny Street. They saw Cameron walking in the area and he reportedly ran into the desert after deputies told him that he was under arrest for the warrants. Cameron kept his distance as a deputy followed him about three miles into the desert. An Arizona Department of Public Safety State Trooper responded to assist deputies in a foot pursuit of Cameron. The trooper took over the foot pursuit, caught up with Cameron and took him into custody.

Deputies responded to the Mohave County Jail at about 9 a.m. Thursday and charged inmate Cameron with two counts of resisting arrest for the Sept. 13 and 20 incidents.
- Information provided by Mohave County Sheriff's Office