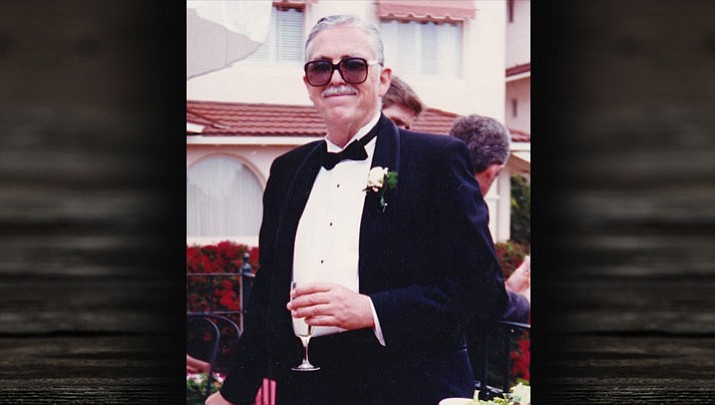 Originally Published: September 22, 2017 5:59 a.m.
Dr. Eugene S. Rounseville, 85, died peacefully on September 10, 2017 surrounded by the love and laughter of his children.
Gene was born in De Smet, South Dakota on May 17, 1932, (home to Laura Ingalls Wilder of the "Little House on the Prairie" Series) to Samuel and Rose Mary Rounseville.
Struggling as wheat farmers with no indoor plumbing or electricity, the family was devastated by the Great Depression as described in John Steinbeck's "The Grapes of Wrath." With the death of Samuel in 1936, Rose Mary moved with her six children to the San Francisco Bay Area, where she bought and managed a boarding house on the corner of Stuart and Milvia Streets in Berkeley, California.
Gene was attending St. Mary's College in Moraga, California when his mother tragically and suddenly died on Christmas Eve, 1951.
He was taken in and cared for by his sister-in-law, Loretta, where he made an indelible mark on her eight children, becoming the father figure in their lives when their own father, Wayne, unexpectedly died.
Gene graduated St. Mary's College in 1954 and was accepted into Stanford University Medical School.

In 1957, he married Aileen Ann Hegarty, (1934-2001). Shortly afterwards he graduated medical school, completed his residency in pathology, and proceeded to have nine children in the span of 12 years.

His work as a pathologist included collaborating with renowned pathologist Dr. Thomas Noguchi and being involved in numerous high profile cases during his time in Los Angeles, California. His work took him to Okinawa, Japan for a short time before settling in Kingman, Arizona in 1969, where he held the position as Pathologist and Medical Examiner for Mohave County for 25 years.
To those who knew him, Gene will be remembered for his sense of duty, loyalty, and fairness.
As a husband, he set the example for what any man should strive to, and what every woman should look for.
As a father, he was firm but fair, and guided his children down the path of life with a gentle wisdom.
As a grandfather and great-grandfather, he was the quintessential baby soother. Even in his final days he never lost the gentlemanly dignity that characterized his life.
He sought joy not in being the center of attention but standing back and watching the commotion. As best described by his son Matthew, "He would make all the arrangements, sign the necessary documents, pay the appropriate fees, then take two steps back, and enjoy the ensuing chaos of a greased pig contest!"
His last moments on earth were spent exactly how he wanted and what brought him the most joy; being among his children. As we gathered in his room, sorting through old pictures and telling stories, the scene became familiar as we realized our presence and the sound of our laughter was the last thing he heard as he drifted off.
May he rest in Peace.
Gene is preceded in death by his wife of 43 years, Aileen Rounseville, and his daughter, Annette Rounseville (1961-2007).

He is survived by his children: Chris Rounseville, Rosemarie Howorth, Yvonne Moulton, Matthew Rounseville, Peter Rounseville, Victor Rounseville, Andrew Rounseville, and Theresa Rounseville; 18 grandchildren, and 17 great-grandchildren.
Funeral Services will be held Saturday, September 23, 2017 at 2:30 p.m. in the Church at Litchfield Park, 300 N. Old Litchfield Road, Litchfield Park, Arizona 85340.
Viewing will be at 2 p.m. Details of the reception will be announce dafter the service.
Burial Services will be held Tuesday, September 26, 2017, at 2 p.m. at Mountain View Cemetery, 1301 Stockton Hill Road, Kingman, Arizona 86401.