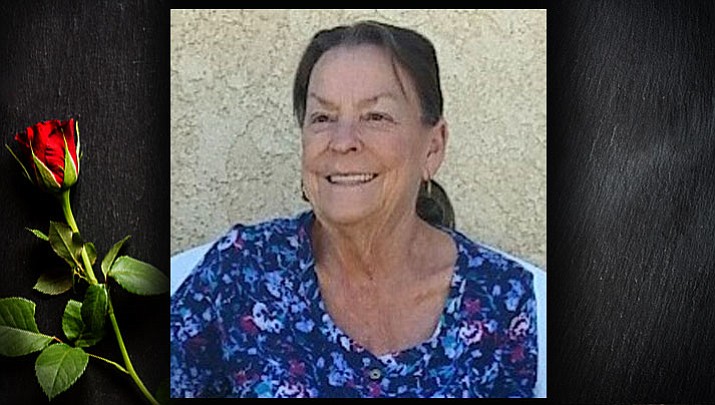 Originally Published: September 28, 2017 5:59 a.m.
Bernadette Maria Carter (Ouellette) was born on March 4, 1947 in Winchendon, Massachusetts. She was called By the Lord to Heaven on September 15 2017, at the age of 70. Bernadette will be in our hearts always.
Jack and Berna met in Redondo Beach, California in 1960 and were inseparable ever since. They married on April 27, 1963. Jack and Bernadette Retired from Northrop-Grumman.
Jack and Berna relocated to Kingman, Arizona in 2000, and many family and friends followed. Bernadette was able to enjoy her family time doing all the things she enjoyed. She touched the lives of everyone who knew her. Everyone was always welcomed with a "warm hug." Bernadette really enjoyed having company over to visit. Her favorite place to unwind was going to Laughlin and having a nice dinner, then hitting those slot machines with Her Loving Husband always by her side.
Bernadette is survived by Her Soul Mate of 54 years of Marriage, to Jack Carter.
Bernadette left behind Her three children Debbie Morland; Denise Hardin and Jack Carter Jr.; 11 Grandchildren and 3 Great-Grandchildren.
Our farewell get together for Bernadette is on Sept. 30 at 10 a.m. for immediate family and friends and will be held at the family home.
Arrangements were placed under the care of Lietz-Fraze Funeral Home and Crematory.
Thoughts and condolences may be submitted to the family at www.lietz-frazefuneralhome.com To send a FREE Card to the family go to www.sendoutcards.com