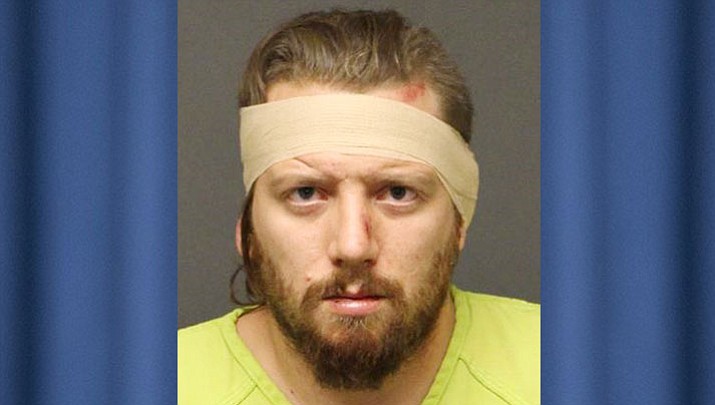 Originally Published: September 28, 2017 5:59 a.m.
KINGMAN – Daniel Lynn Stuart agreed to plead guilty Wednesday to two felony counts of manslaughter and aggravated driving a vehicle under the influence of alcohol in the Jan. 2 accident on U.S. 93 near Wikieup that killed his 4-year-old son.
Judge Richard Weiss set judgment and sentencing for 11:30 a.m. Oct. 24 in Superior Court Division 6, rejecting a request from the defendant and his attorney, Darcy Downs-Albrecht, to delay the sentencing so Stuart could spend Thanksgiving with his fiancé.
"In theory, sentencing is 30 days within a change of plea," Weiss said.
Stuart is looking at 5½ years in Arizona Department of Corrections with his sentences for both counts running concurrently. He'll be eligible for parole after serving 85 percent of his term, or about 4 years, 8 months.
With his change of plea, he surrenders his right to a jury trial and is not eligible for probation.
Downs-Albrecht said Stuart has been working long hours to leave as much money for his fiancé and her children. She asked that sentencing be set for late November or early December to give Stuart more time to work and allow him to spend Thanksgiving with them.
State prosecutor Michael Crocker said the child's mother, Holly Mielke, wants to reach closure in the case. Mielke, who was in the courtroom, declined to comment when given the opportunity by the judge.
"Obviously there are emotions at play here," Crocker said. "Any additional leniency is not desired."
Stuart's blood alcohol level was tested at 0.10 percent, above the legal limit of 0.08 percent, while he was being treated for injuries at the hospital, four hours after the accident.
Stuart claimed he got out of the truck after the accident and drank a bottle of liquor before police arrived and hid the bottle.
He was also driving on a suspended driver's license for failure to pay fines. Stuart was previously arrested in 2009 for aggravated DUI with a blood alcohol level of 0.13 percent.