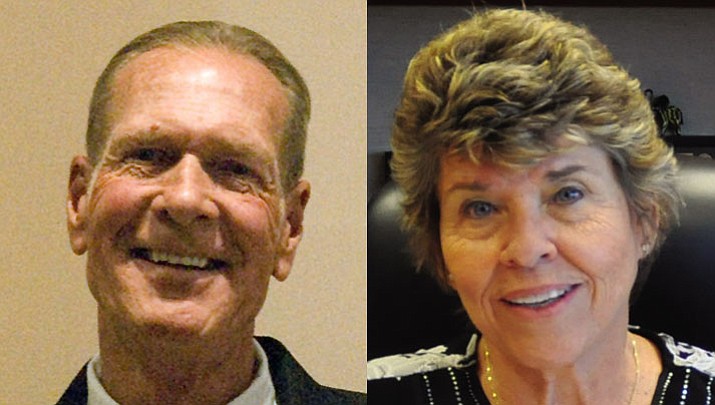 Originally Published: September 29, 2017 5:56 a.m.
KINGMAN – Mohave County Supervisors are backtracking on increased fees for services provided through the building department and referring it back to Development Services for review.
The board will discuss the item at 9:30 a.m. Monday during its regular meeting at County Administration Building, 700 W. Beale St.
The board will set a public hearing for Nov. 6 to repeal or amend the county ordinance that was adopted in August.
The ordinance added new fees and increased fees for planning, zoning and subdivision entitlements, and changed the structure for automation fees.
Major changes in general plan amendments would increase from $1,000 to $3,900, and minor changes would go from $500 to $800. Site plan reviews would cost $775, up from $500. Subdivision plans jump to $2,600 from $1,750. And a temporary travel trailer permit would increase sevenfold from $50 to $350.
A separate item on the supervisors' agenda sets forth an amendment to remove the building permit fee schedule in conflict with current approved fees.
In other agenda items:
• Sitting as the board of directors for Mohave County Library District, supervisors will discuss and take possible action regarding the funding of county library services and locations.
• Adoption of changes regarding board email communication that ensures compliance with open meeting laws.
• Adoption of resolution opposing the transfer of any fourth priority Colorado River water to Central Arizona based on the proposed acquisition of land in the Mohave Valley Irrigation and Drainage District.
• Discussion of a five-year plan on all court-related buildings.
• Consultation with attorney to discuss a request for waiver of conflict of interest involving Triple G Partnership v. Mohave County and attorney Sheryl Sweeney's representation of the county on water issues, and analysis of Ryley Carlock and Applewhite as it relates to past and present litigation involving Mohave County. This item was continued from Aug. 21.
More like this story