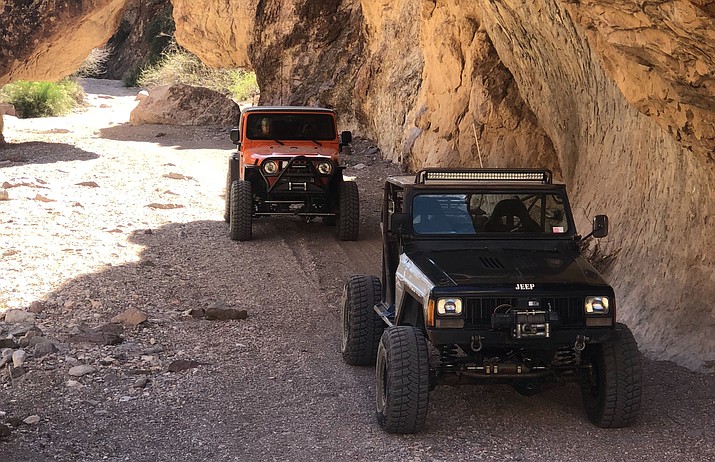 Originally Published: April 13, 2018 5:54 a.m.
KINGMAN – The Walapai 4 Wheelers is hosting the 40th annual Jeep Jamboree Saturday at the Tradewinds RV Park, 152 S. Emery Park Road, in Golden Valley.
It's a weekend-long off-road event with trails starting in the Golden Valley area. The trail difficulty ranges from easy to difficult trails designed for specialized buggies.
"We invite off-highway vehicle enthusiasts from all over the country to go with us on some of the local off-road trails," Dawn Palfreyman, committee member said.
All the proceeds of the event will go to the Jerry Ambrose Veteran's Council.
People can register for free at the Tradewinds RV Park front office at noon-6 p.m. Friday and at 7 a.m. Saturday.
More like this story