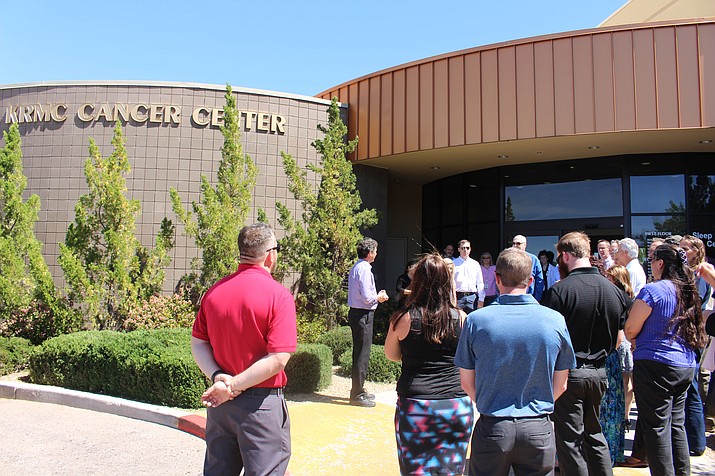 Photo by Hubble Ray Smith.

Originally Published: April 13, 2018 5:58 a.m.
KINGMAN – The Kingman Regional Medical Center is hosting an open house for the expansion of its cancer center, 5:30-7:30 p.m. Thursday, 1739 Beverly Ave.

The open house is free and open to the public with refreshments provided. Attendees can learn about current cancer treatment methods, tour the expanded areas and view KRMC's new linear accelerator.
The KRMC Cancer Center has now doubled its size, including an expanded chemotherapy suite that includes 12 extra chairs to accommodate patients and reduce waiting times.

"We are constantly working to offer the most advanced treatment, considering both medical advances and patient comfort," said Kerry Herbine, director of oncology.
An additional linear accelerator called TrueBeam, which is used to treat part of the body by delivering high-energy x-rays to the region with the tumor, has been added for radiation therapy.
"We expanded the cancer center to create room for more patient treatment areas and to implement the lasted equipment," Herbine said.
The expansion also added an onsite pharmacy to the facility to allow patients easier access to their medications.
Herbine added that KRMC Cancer Center is the largest treatment provider in the region.
Kingman Area Chamber of Commerce will conduct a ribbon cutting ceremony to celebrate the completion of the expansion.