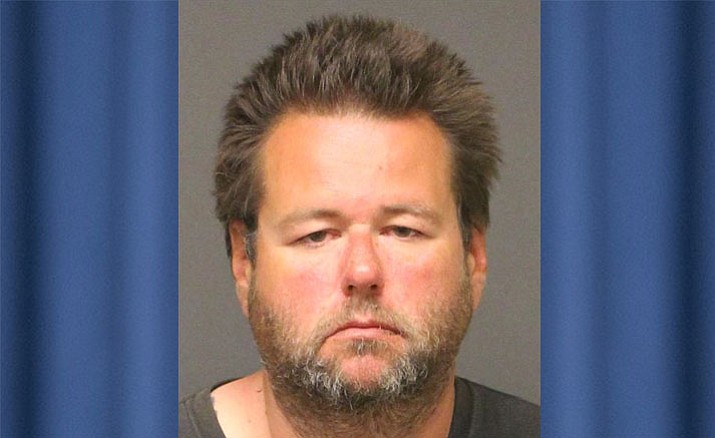 Originally Published: April 30, 2018 5:20 p.m.
KINGMAN – Ray Patrick Neville, 43, of Peoria was arrested by Mohave County Sheriff's deputies Saturday for a felony charge of first degree burglary.
Deputies responded to a call regarding an attempted burglary at a residence in the 4300 block of Opal Road. The reporting party told dispatch that she was in the kitchen and heard her husband, who was in the backyard, yelling and then observed a male standing at the back door holding a large knife.
She then held the suspect at gunpoint with a shotgun that was located at the door until deputies arrived. Deputies arrived and found the subject, later identified as Neville, sitting in a chair. A large hunting-style knife was on the ground.
After being detained, Neville told deputies that his truck had been stuck in the desert near the reporting party's property. He said the vehicle was gone when he went to retrieve it and claimed he followed the tracks to the residence.
Deputies saw that part of the barbed wire fencing around the property was taken down. The male homeowner told deputies that was the area at which he first observed the suspect.
Neville was booked into Mohave County Jail.
Information provided by Mohave County Sheriff's Office.