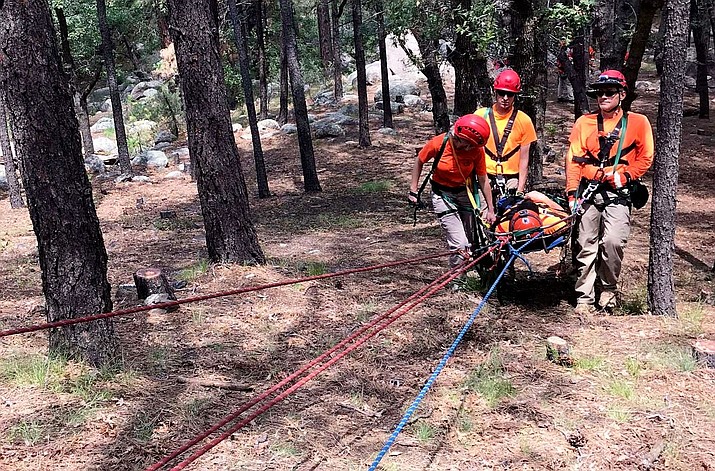 Originally Published: August 14, 2018 5:52 a.m.
KINGMAN – Members of Mohave County Sheriff's Office Search and Rescue honed their technical rope rescue skills Saturday by participating in a proficiency training geared toward techniques and practices for securing injured people and transporting them to safety.
The training focused on patient packaging, litter carrying techniques and low-angle rescues. Search and Rescue participants learned multiple techniques for securing injured persons and transporting them to safety while taking injuries into account.
Searchers demonstrated stokes basket handling techniques by direct carry and using a big wheel through various terrains. The training is part of continuous education and skills development needed to maintain proficiency in technical rope rescues, which can vary on a case to base basis because each rescue situation is unique.
Information provided by the Mohave County Sheriff's Office