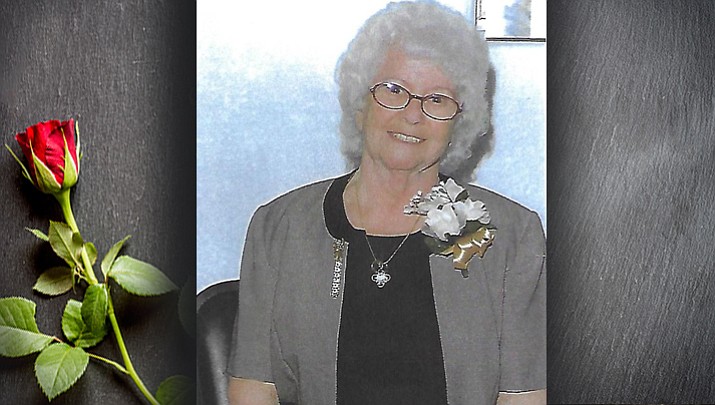 Originally Published: August 21, 2018 6 a.m.
Kitty was born Feb. 1, 1937 in Columbus, Ohio. She left us Aug. 11, 2018 to be with our Lord in Heaven.
Kitty was very active in Red Hats, Moose and Classie Ladies. She was also a member of the Black Mountain Gunfighters in Chloride.
Kitty is survived by her loving husband; Joe Beirau, sons; Terry Rhodes, Dusty Rhodes, Mark Rhodes, Joe Beirau IV and Rod Beirau, daughters; Theresa Stevens, Marty Beirau and Zoe Wooten. She was preceded in death by her son Joe Rhodes.
Kitty will be greatly missed.
Arrangements were placed under the care of Lietz-Fraze Funeral Home and Crematory.
Thoughts and condolences may be submitted to the family at www.lietz-frazefuneralhome.com. To send a free Card to the family, go to www.sendoutcards.com/lietzfraze.