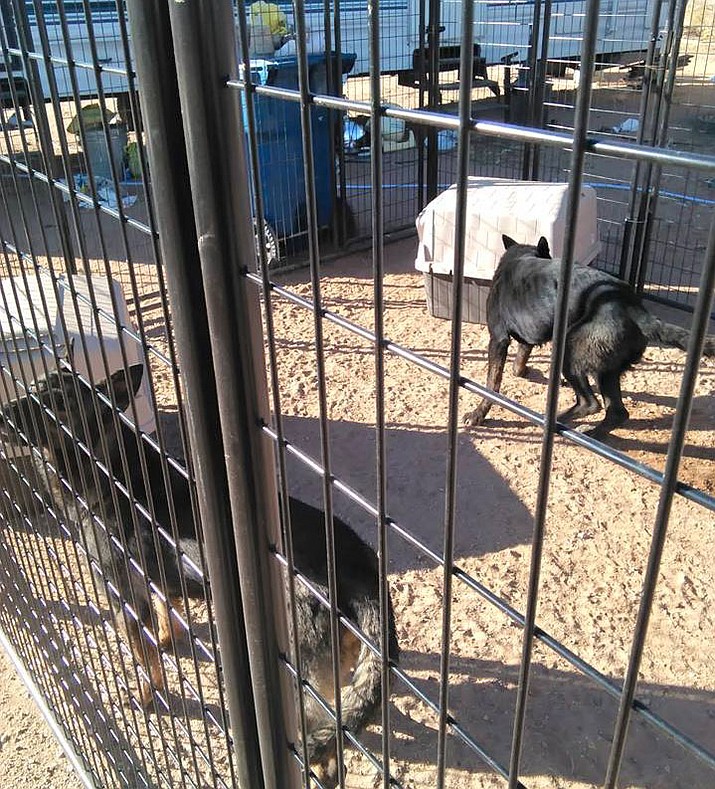 Originally Published: February 1, 2018 5:58 a.m.
KINGMAN – A pretrial hearing for Jacquelyn Chevalier, charged with 17 misdemeanor counts of animal cruelty, was continued Tuesday to Feb. 27 in Kingman Cerbat Justice Court.
Chevalier pleaded not guilty on Jan. 3 to charges stemming from an inspection of her home in Golden Valley where 17 dogs and six cats were seized by Mohave County animal control officers in December.
She could go to trial or accept a plea bargain and be sentenced by Judge John Taylor at the Feb. 27 hearing.
Chevalier, 64, was found in violation of numerous code ordinances when county officials inspected her property at 3900 block of North Mormon Flat Road in response to a neighbor's complaint.
They reportedly found animals that were sick and in need of care, living in deplorable conditions inside a mobile home, while Chevalier lived in a travel trailer nearby.
The animals were turned over to Western Arizona Humane Society, and Chevalier was charged with animal cruelty, operating a kennel without a license and having unlicensed dogs. The case is being reviewed by the Mohave County Attorney's Office for possible felony charges.
Chevalier advertises AKC German shepherd puppies for sale in Mohave County on Facebook. She claims to have 35 years of experience in breeding, selling and training German shepherds, and said the animal cruelty charges are "fraudulent," and that she'll win her case.
She declined to discuss her case with reporters at Tuesday's hearing, meeting privately with a Mohave County prosecuting attorney and never going before Judge Taylor.