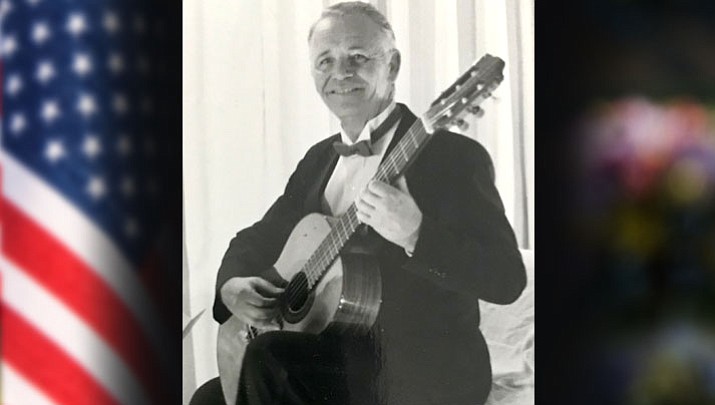 Originally Published: February 4, 2018 6 a.m.
Donald B. McComb Sr. passed away early Monday morning after a short courageous battle with cancer.
Don was born in Los Angeles, California on June 22, 1931. After graduating from Inglewood High School in 1948, he joined the U.S Naval Reserve where he served until 1951 when he enlisted in the U.S. Army. After graduating from basic training at Fort Ord, California, he was sent to Korea in 1952 with the 3rd Army, 65 Infantry Division as a member of the U.S. Army band. He served in Korea for one year and 3 1/2 months earning the Combat Infantry Badge, and the Korean Presidential Unit Citations among other awards.
After returning from Korea, he was assigned to Camp Irwin, California where he precipitated in the atomic testing at Frenchman Flats, Nevada.
After leaving the army, Don became a mechanical quality control inspector, working for Aerojet General and General Dynamics in Southern California.
In the 1960s he studied Classical Guitar and became a accomplished classical guitarist and teacher.
Don retired to Kingman in 1980 where he shared his love for music with performances in Kingman, Laughlin and Lake Havasu City. Don was also a member of the Mohave County Orchestra, Kingman City Band and the High Desert Astronomy Club.
He is survived by sons Donald B. McComb Jr. of Miami, Florida, and Michael B. McComb of Flagstaff, Arizona.
A memorial service will be held on Feb. 10 at 2 p.m. at the Kingman Presbyterian Church located at 2425 Detroit Avenue.