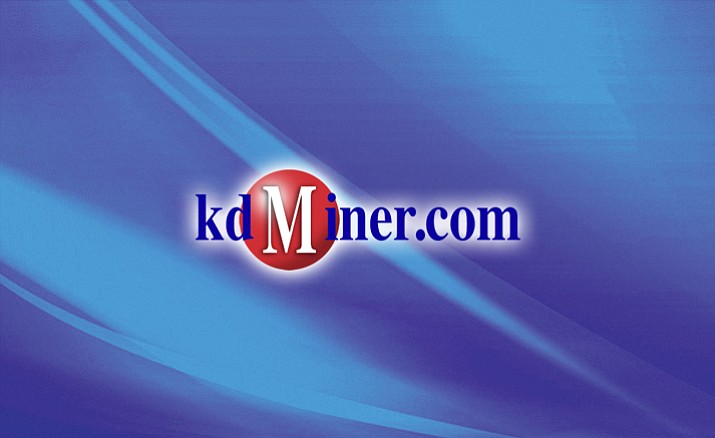 Originally Published: February 6, 2018 5:55 a.m.
The investigation into the poisoning of a local newspaper owner is awaiting independent lab results, according to police.
Joseph Soldwedel, co-owner of The Kingman Daily Miner has been receiving hospital treatments for what medical experts say were potentially lethal doses of thallium and other chemicals.
In late 2017 Soldwedel, 65, reported the poisoning to the Prescott Police Department and the Yavapai County Attorney's Office. Investigators were given lab results Soldwedel obtained from some of the country's top toxicology physicians and forensic laboratories.
"The test findings are highly suggestive, but not confirmatory, of an intentional poisoning with an intent to kill," said Dr. Ernest P. Chiodo, one of the nation's leading experts in forensic toxicology who analyzed Soldwedel's test results. "Thallium is known by the moniker of 'inheritance powder' and 'poisoner's poison,'" Dr. Chiodo wrote in a summary report.
Thallium is an odorless, tasteless, and colorless heavy metal. After numerous cases of intentional poisoning of humans the use of thallium in household products such as rat poison was banned in the United States in 1965, according to U.S. National Library of Medicine.
Additional blends of toxic materials were also found in Soldwedel's body at dangerously high levels, including lithium, aluminum, barium and zinc.
"Many seasoned poisoners that utilize this type of thallium-based poison use low doses over time in food or drinks, and then administer an elevated fatal dose," said Dr. Hildegarde Staninger, RIET-1 of Integrative Health Systems, LLC. She is among the leading international scientists in the field of industrial toxicology. "I believe Mr. Soldwedel's food was being laced with the basis of heavy metals. Having 15 times the thallium reference level can kill you. I think he was very lucky. His will to live saved him."
Officer David Fuller, spokesperson for the Prescott Police Department, confirmed they are conducting a criminal investigation.
"The investigation is ongoing," Fuller said. "At this particular time we have not identified a suspect, but there are persons of interest."
Fuller could not comment as to who those persons of interest are, but Soldwedel confirmed that his son, daughter and lone sibling [sister] are in no way involved.
Fuller explained that investigators have taken their own hair and fingernail samples from Soldwedel to obtain independent lab results.
"I realize that these [provided] laboratory tests and results are from highly respected sources, but with chain of custody issues in a criminal investigation we have to conduct our own tests and make sure the chain of custody remains intact," Fuller said. "Chain of custody essentially means that we have to make certain that the documentation from point A to point B to point C has been followed and recorded thoroughly along the way."
The timeline as to when the police-initiated lab results are returned depends upon the laboratory caseload, Fuller said. He pointed out that poisonings of this nature present a unique challenge to detectives.
"We need to be very thorough and precise in our investigation," Fuller said. "This particular set of circumstances and the allegations brought forth by Mr. Soldwedel are uncommon."
Richard Haddad is the News Content & Digital Media Director for Western News&Info, Inc., the parent company of The Daily Courier.