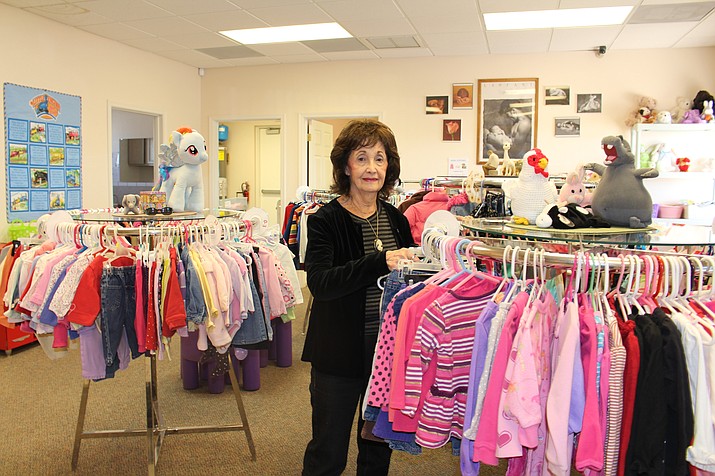 Photo by Hubble Ray Smith.
Originally Published: February 6, 2018 3:11 p.m.
KINGMAN – A new report from a pro-choice group shows teen pregnancy and childbearing on the decline in Arizona, saving taxpayers millions of dollars.
More than two decades of investment in access to contraception and quality sex education has resulted in public savings of $152 million in 2015 alone, according to the analysis from Power To Decide, a private nonprofit organization.
As of 2015, additional public savings that could be realized each year in Mohave County if all unplanned pregnancies among teens were avoided would be nearly $1.5 million, the analysis found.
The figure is based on average public savings for each teen birth averted in Arizona, the 155 teen births in Mohave County and the share of teen births that follow unplanned pregnancies.
Charlene Duffy, assistant director of Advice and Aid Pregnancy Center in Kingman, wasn't sold on the report of declining teen pregnancies.
"We don't see that, not in our little corner of the world," Duffy said Tuesday. "We're pretty busy here because we're the only game in town. We have free pregnancy tests and ultrasounds."
Duffy has seen girls as young as 14 come into the faith-based pregnancy center for help, though most are 16 years of age into their early 20s.
"We don't chastise them," she said. "We present them with what we think is a good way to go. We present them with other options."
Teen birth rate in the United States is at a record low, dropping below 25 births for every 1,000 teenage girls for the first time since data was collected on births to girls 15-19 years of age, according to the National Center for Health Statistics.
Although the nation has made historic strides in reducing teen pregnancy rates, the progress cannot be mistaken for victory, said Ginny Ehrlich, chief executive officer of Power To Decide.
"We must maintain and expand investments that offer young people the support they need to align their intentions and their actions," Ehrlich said in a statement from Power To Decide. "Most importantly, we need to protect women's access to no- or low-cost contraception."
Young women should have the power to decide if, when and under what circumstances they want to get pregnant, which will help them achieve the futures they want, Ehrlich added.
Since peaking in 1991, the teen birth rate has declined 67 percent and related savings to taxpayers has been significant. Those savings are directly tied to medical and economic support for teen mothers through Medicaid and the Women Infant and Children (WIC) program, along with Temporary Assistance for Needy Families and Supplemental Nutrition Assistance.
Further investments in contraception and sex education would save an estimated $57 million a year, Ehrlich said. The current Administration has issued directives that threaten quality sex education and access to contraceptives, she noted.
Mohave County Department of Public Health reports a rate of 35.6 teen births for every 1,000 females age 14-19 in the county, which is higher than both Arizona and U.S. rates.
The department offers free workshops for youths and their parents as part of a nationwide effort to decrease health disparities, one of which is teen births. High teen pregnancy rates create economic, social and environmental disadvantages for both families and their communities.
Despite teen pregnancy rates declining in all 50 states, persistent disparities remain. Teen pregnancy rates among Latino and African American women are twice as high as their white counterparts.
Also, more than 19 million women in need of publicly funded contraception live in "contraceptive deserts" where they don't have easy access in their county to a public clinic that offers a full range of contraceptive methods, the Power to Decide report said.
Duffy said the Advice and Aid Pregnancy Center is there for pregnant women who don't have an emotional or financial support system.
"It's not just for girls in trouble," she said.