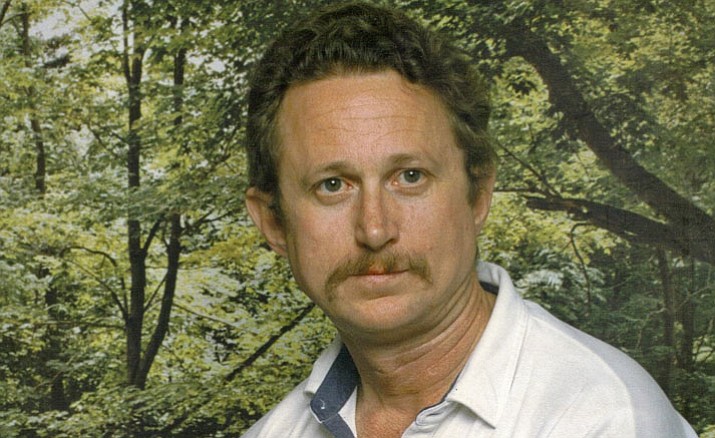 Originally Published: February 7, 2018 5:59 a.m.
James Jay Jensen passed away at his home after a short but valiant battle with cancer on Feb. 4, 2018.
Jim was born in Ely, Nevada on Aug. 18, 1956, later settling in Kingman, Arizona.
He is survived by his wife, Marva Jensen of Kingman; stepdaughter, Hollie Pennington; sons, Joshua Johnson (Bethany) of Surprise, Arizona, and Joshua Riddles of Sutton, Arkansas; brothers, Bruce, Brian and Bob Jensen of Kingman; sister, Paula Napier (Mike) of Golden Valley; Uncle Virgil, Aunt Mary Lou and many cousins, nephews and nieces who will miss him tremendously.
Jim will forever be remembered for his love of family and friends, music and singing.
A Memorial Service will be held Saturday, Feb. 10, 2 p.m. at St. Johns United Methodist Church, 1730 Kino Ave., Kingman, Arizona.
In lieu of flowers, please contact Hollie Pennington to purchase a shirt in his memory.
Rest in peace, Music Man, we love you.