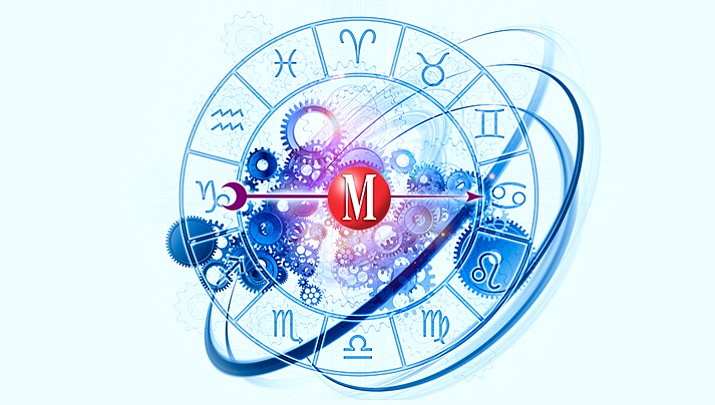 Originally Published: February 14, 2018 5:50 a.m.
Birthdays: Drew Bledsoe, 46; Simon Pegg, 48; Meg Tilly, 58; Terry Gross, 67.
ARIES (March 21-April 19): You can dominate in your field if you are cognizant of what's going on around you and know your limitations mentally, physically and financially. Change should begin within, not by trying to alter what others do or think.
TAURUS (April 20-May 20): Put your energy to good use. Refuse to let emotions take over and lead you into battle against someone you could really use on your team.
GEMINI (May 21-June 20): Take ownership of whatever you do. Stand up and be counted and do your best to bring about positive change.
CANCER (June 21-July 22): Take action and do your part to cut back on expenses by searching for a cheaper way to live. Monitor your expenses and be reluctant to offer a cash donation.
LEO (July 23-Aug. 22): Put more energy into personal accomplishments. Activities geared toward better health through exercise and proper diet will encourage positive change and the courage to reach your goals.
VIRGO (Aug. 23-Sept. 22): Money matters, taxes, health issues and settlements should all be looked at carefully. Don't let anger get in the way of doing the right thing.
LIBRA (Sept. 23-Oct. 22): Socialize, in order to find the best way to achieve your goal. Your ideas are good and will bring about positive change if you go through the right channels.
SCORPIO (Oct. 23-Nov. 21): Take the road less traveled. Look for peace of mind and tranquility, not anger and resentment.
SAGITTARIUS (Nov. 22-Dec. 21): A passionate approach to life will help you bring about positive changes. Use your knowledge and let past experience help you pick and choose what's best for you.
CAPRICORN (Dec. 22-Jan. 19): Put your energy to good use. Instead of getting involved in something that benefits someone else, focus on figuring out how you can best keep moving forward.
AQUARIUS (Jan. 20-Feb. 18): Stand up and be counted. Do what you can for the underdog and show what you have to offer to those in a position of power.
PISCES (Feb. 19-March 20): Channel your energy into something that will encourage you to learn. Take care of important documents, but don't share personal information with others.