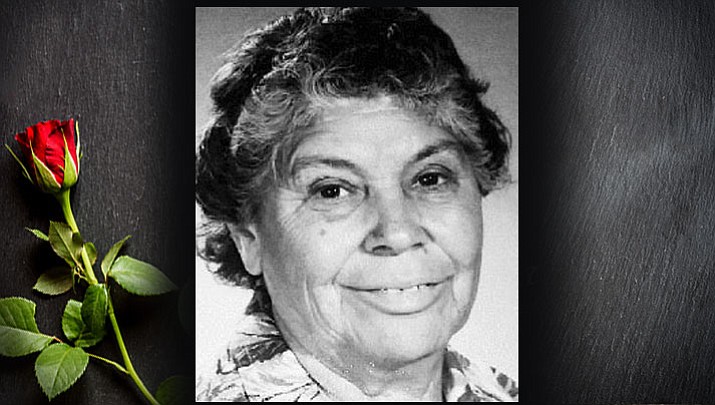 Originally Published: February 15, 2018 5:59 a.m.
Eliza Lucero Esquerra passed away on Feb. 9, 2018 with her children by her side.
Born in Los Angeles, California to Lasaro and Castuly Leivas, she spent her childhood years living with her parents and traveling from Boriana Mine to Kingman. Later she settled in Parker.
With very little education, no fault of hers, she was able to learn to write and read from her children, which made her very proud.
She raised 16 children, 11 she gave birth to. She took great pride in her children and was able to bring them up all with respect, love and many skills to use in today's world. Along with raising children she had great cooking skills. She could take any meal and turn it into a mouthwatering feast.
Eliza leaves behind 11 children Carlos, Bob, Art Lucero, Ralph, Richard, Tudy, Eddy, Tommy, Lisa Esquerra, Lupe Peterson and Connie Johnson; 43 grandchildren, 27 great-grandchildren and two great-great-grandchildren. She loved every one of them.
Everyone that knew her loved her also. She will be missed but forever in our hearts.
Memorial services will be held at 10 a.m. on Friday, Feb.16, 2018 at Parker Funeral Home.
More like this story