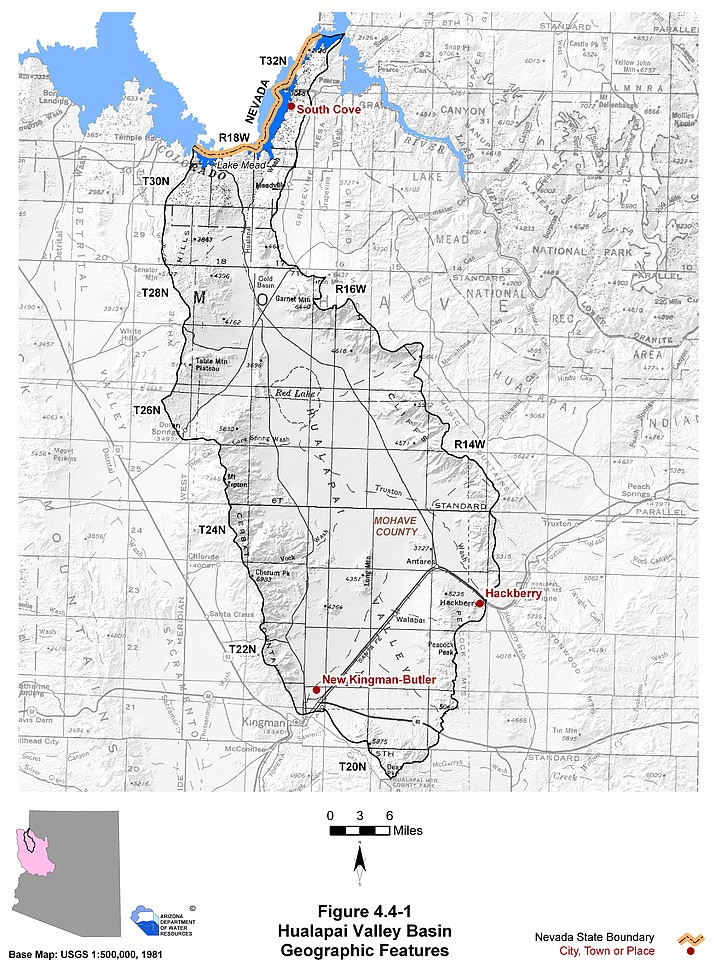 Originally Published: February 18, 2018 5:59 a.m.
KINGMAN – Here are five items of interest from the Mohave County Board of Supervisors meeting scheduled for 9:30 a.m. Tuesday at Mohave County Administration Building, 700 W. Beale St.:
Hualapai Basin report
Progress report on the Hualapai Basin groundwater flow model project adopted by supervisors on Feb. 21, 2017. Jamie Macy, supervisory hydrologist with the U.S. Geological Survey Arizona Water Science Center, will make the presentation. Nicholas Hunt, former director of Mohave County Development Services, will follow with a presentation on the Hualapai Basin groundwater conditions.
Increased development fees for GVID
Sitting as the board of directors of the Golden Valley Improvement District, consider and approve an amendment to establish increased water system rates or tax levy on district parcels, increased future development fees, sale of unassigned service connections and establish a new section on water leak adjustment.
Approve agreement with Dot Foods and Transporation
Approve changes to corporate agreement with Dot Foods and Dot Transportation, and amend agreement for disbursement of Mohave County economic development funds. The Dot Foods business that signed the agreement on March 6, 2017, is now Dot Foods Inc., which means it now has a new federal tax identification number.
Discussion of Attorney General's letter
Discuss and determine the county's response to the Arizona Attorney General's letter on Feb. 5 regarding a legislator's request for investigation under state law concerning Mohave County's zoning ordinance to limit residential animal permits.
Complete a zero-based budget for 2019
Request the Development Services Department to serve as a test department and complete a zero-based budget for 2019. The board had lengthy discussions in 2015 about moving toward a zero-based budget approach including additional staffing necessary to implement the different budget approach.
Editors note: The Board of Supervisors meeting will be held at 9:30 a.m. Tuesday, Feb. 20 because of Monday's holiday.
More like this story