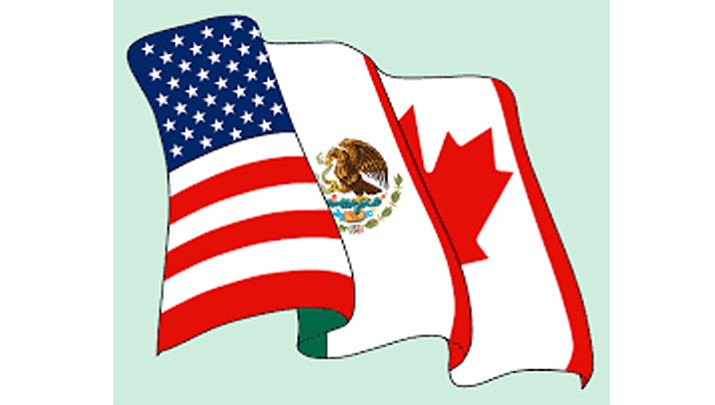 Originally Published: February 22, 2018 5:52 a.m.
TEMPE (AP) – Senior Canadian and Mexican officials on Wednesday expressed frustration with current American skepticism about free trade, saying the benefits for all three countries should be kept in mind during the current renegotiation of NAFTA.
Canadian Ambassador to the U.S. David MacNaughton told a gathering of business and academic leaders at Arizona State University that better messaging is needed to turn around U.S. fears so the countries can successfully rework the North American Free Trade Agreement hammered out a quarter century ago. He said all three countries must recognize that they stand to gain by lowering tariffs and other barriers to international commerce.
"There is no one in the world who wants the U.S. to be successful more than Canada, because your prosperity is our prosperity" MacNaughton said. "We all need to roll up our sleeves and work hard at this."
"It makes it difficult if the attitude is, 'We haven't got a fair deal and therefore all the changes have to be concessions by the other parties," MacNaughton said in a brief interview after the panel, referring to the U.S. government stance on NAFTA. "We need to better communicate the benefits of trade."
Ambassador Mario Chacon, of the Mexican government's ProMexico trust that promotes trade and foreign investment, told the group that much of the American job loss that U.S. politicians blame on free trade is the result of technology.
More like this story