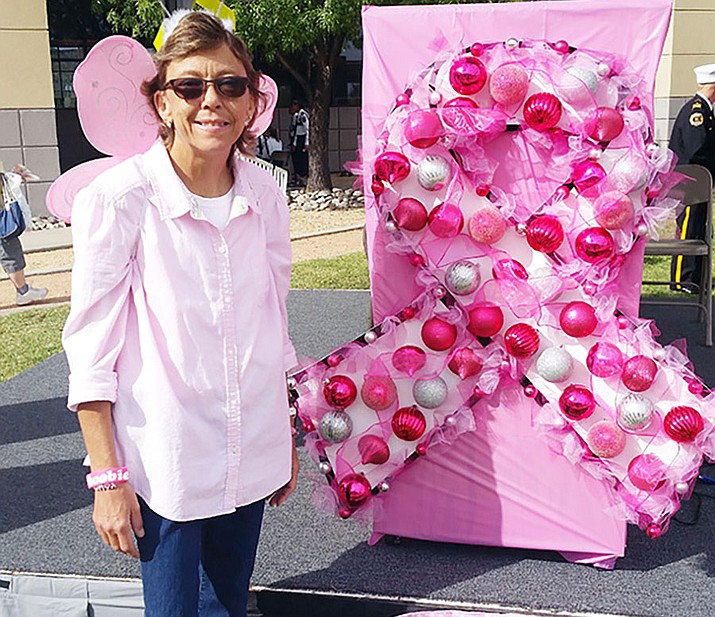 Originally Published: February 23, 2018 6 a.m.
Terri Jean Faber passed away on Feb. 15 at the Kingman hospital at the age of 52.
She was born in Redmond, Oregon and moved to Denver, Colorado, where she raised her son Alex as a single mother.
She moved to Las Vegas 18 years ago and was married to Rick Faber for the last 17 years.
She worked in Denver as a meat cutter and deli supervisor for a local food store. After moving to Las Vegas she and her husband moved to Palm Gardens, Nevada where she managed the post office in Cal-Nev-Ari for many years.
They moved to Golden Valley five years ago to be closer to all of her doctors when she was diagnosed with cancer. She endured the cancer treatments twice and was starting her third when it just became too much for her to handle anymore, and she succumbed to the disease.
She was very outspoken and always going out of her way to help anyone who ever needed it.
Her hobbies included motorcycles, working on and riding them, traveling to new places, refurbishing antiques, and always on the hunt for a good yard sale where she could find things to repurpose and make them better.
Terri was always full of life, energetic and a loving wife and mother.
She is now with our heavenly Father, her mother and grandmother, who raised her, were her role models, and who she missed more than anyone else every day.
More like this story