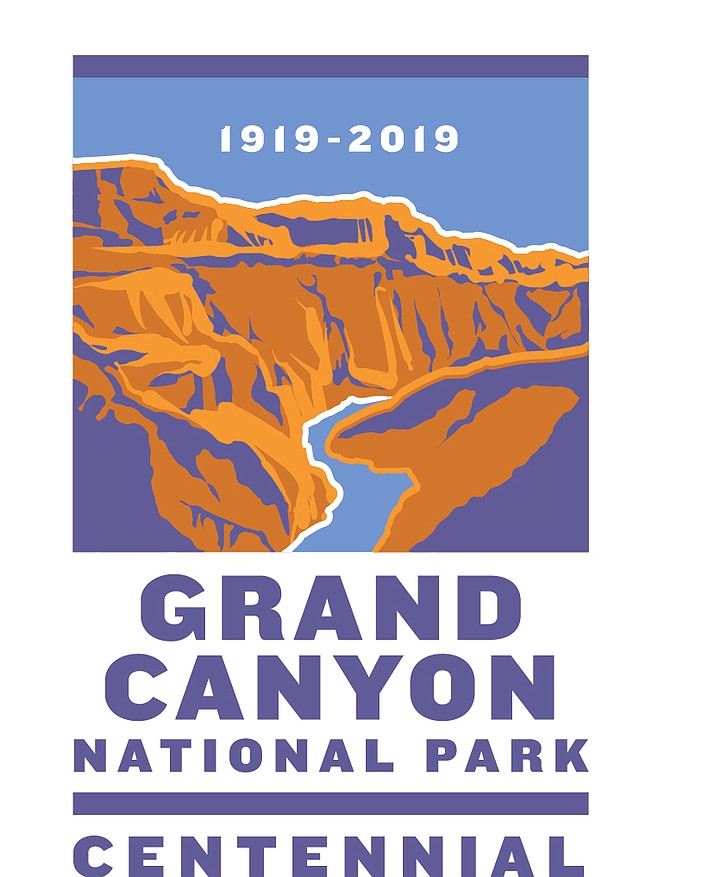 Originally Published: February 28, 2018 5:55 a.m.
GRAND CANYON – The canyon that defines the state of Arizona celebrates its centennial anniversary next year and the National Park Service is marking the event with a new logo for 2019.
The logo, unveiled Monday by the National Park Service and Grand Canyon Association, depicts the Grand Canyon and one of its most significant geographical elements, the Colorado River, accompanied by the tagline, "Go Grand."
It's a visual reminder of the rich natural, cultural and historical resources to be explored at Grand Canyon National Park.
The logo design is a collaborative effort between the park's nonprofit partner Grand Canyon Association, Grand Canyon National Park employees and marketing firm Off Madison Avenue.
The 2019 Centennial will acknowledge Grand Canyon's significant cultural history and relationships with the park's 11 traditionally associated tribes, which include the Hualapai Nation. The goal is to commemorate the past and inspire future generations to experience and protect the canyon's unique resources.
"The Centennial year is a reminder for us to look back at our successful partnership with Grand Canyon National Park and to celebrate the last 100 years while we prepare for the next 100 years," said Susan Schroeder, chief executive officer of Grand Canyon Association.
To promote Grand Canyon visitation during the Centennial, the park service will hold events throughout the year at the South Rim, North Rim, Desert View, Inner Canyon and surrounding gateway communities.
The 2019 centennial logo will be part of a comprehensive brand and visual identity key to the promotion and marketing of the park's anniversary. For more information visit, nps.gov/grca/centennial or grandcanyon.org.
More like this story