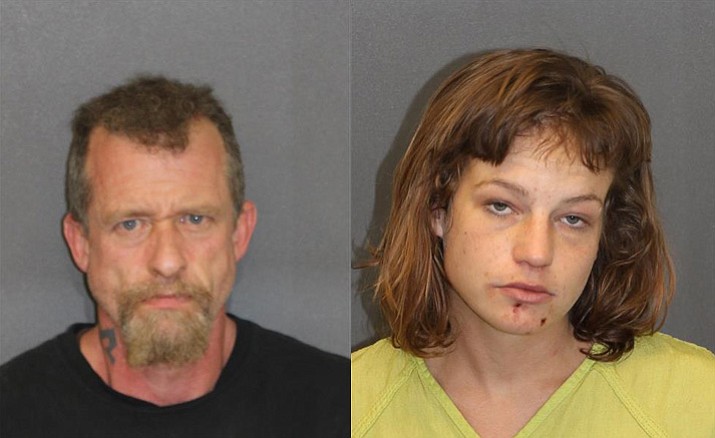 Originally Published: January 2, 2018 6:30 p.m.
KINGMAN - Two Kingman residents were arrested Saturday after returning to a residence in which sheriff deputies say the pair were told to leave and that they would be arrested if they returned.
Mohave County Sheriff's deputies arrested Christopher Edward Decastro, 49, and Summer Lea Williams for felony burglary in the first degree.
Deputies executed a writ of restitution, which empowers a peace officer to physically remove a tenant, in the 7800 block of Concho Drive on Thursday. Williams was arrested that day after refusing to leave, according to MCSO.
The sheriff's office was notified Saturday that people who may not have belonged at residence were there. Deputies first made contact with Decastro, who was armed, inside the residence. Deputies learned Decastro is a convicted felon and prohibited from possessing a firearm.
MCSO reported it noticed marijuana smoke in the air, a small marijuana grow in the backyard, and evidence of a possible narcotic lab inside the residence.
Williams was allegedly seen running out the backyard and over a fence into a neighbor's yard. She was apprehended minutes later.
Decastro was further charged with possession of a weapon by a prohibited person and possession of a weapon in a drug offense.
Information provided by MCSO
More like this story