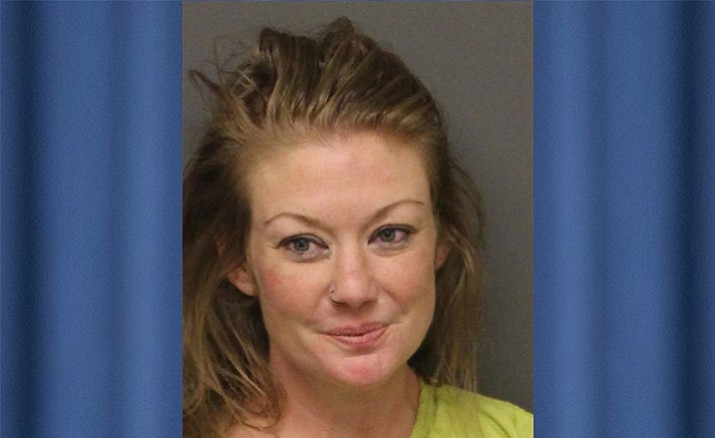 Originally Published: January 5, 2018 12:51 p.m.
KINGMAN – Jennifer Keane assaulted a corrections officer Tuesday morning and was charged with felony aggravated assault on a correction officer.
Earlier that morning at about 2 a.m., Kingman Police officers responded to a 911 hang-up call in the 3100 block of Andy Devine Ave.
Police say they found Keane and a male subject in a hallway, Keane was acting intoxicated and belligerent.
Keane was detained and KPD reports it found marijuana, prescription-only medications, and drug paraphernalia.
It was determined Keane made the 911 call. She was arrested on felony charges of possession of dangerous drugs, possession of prescription drugs and possession of drug paraphernalia.
When Keane was being processed at Mohave County Jail, she began swinging at an officer, according to a Mohave County Sheriff's report. She was quickly restrained after landing a swing to an officer's lip.
- Information provided by KPD and MCSO
Related Stories