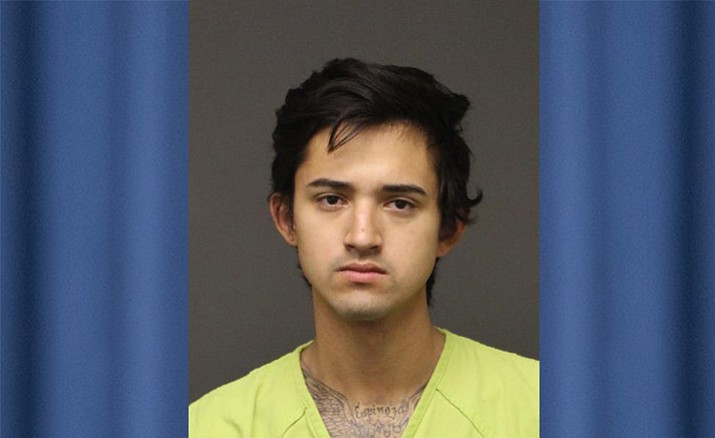 Originally Published: January 16, 2018 4:57 p.m.
KINGMAN – For the fourth time since November a Kingman man has been charged with burglary.
Jeremy Robert Manuel Espinoza, 22, was arrested Saturday for second degree burglary after Mohave County Sheriff's deputies investigated a burglary in the 3100 block of Love Lane in the Hualapai Mountains area.
MCSO reports it had received information that Espinoza had committed the burglary and took some of the stolen property to a residence in Kingman. Deputies recovered some of the stolen goods.
Espinoza was arrested at Mohave County Adult Detention Facility, where he was already jailed from being charged with second degree burglary and first degree trafficking in stolen property from a burglary in the Lazy Y U subdivision that was reported New Year's Day.
Espinoza was also charged in November for second degree burglary, third degree burglary, possession of narcotic drugs, and possession of drug paraphernalia for robberies on Running Iron Loop and Rawhide Drive in Kingman.
Related Stories