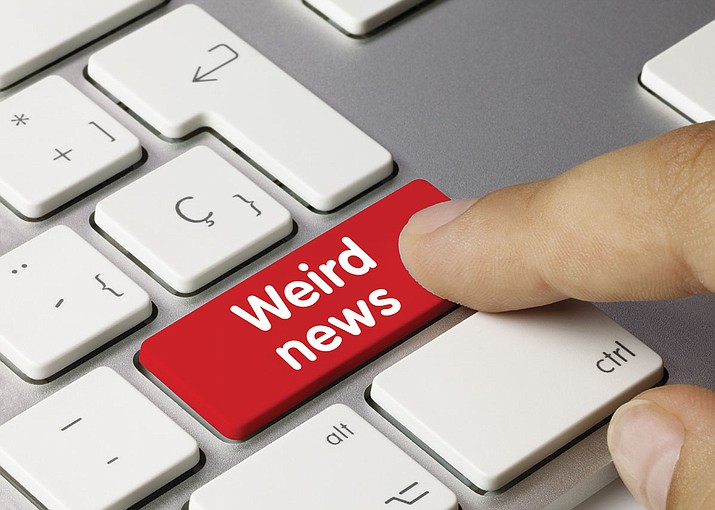 Originally Published: January 17, 2018 5:52 a.m.
BERLIN (AP) — German linguists have declared the phrase "alternative facts," popularized by White House aide Kellyanne Conway, the non-word of 2017.
Conway used the phrase last year when asked why President Donald Trump's then-Press Secretary Sean Spicer mischaracterized the size of the inauguration crowd.
A team of six language experts at Darmstadt University chose "alternative facts" from among 684 suggestions.
German news agency dpa quoted the head of the panel as saying Tuesday the phrase represents the growing practice of "replacing factual arguments with claims that cannot be proven."
Each year the panel singles out a phrase that runs counter to the principles of democracy or human dignity. Last year it chose the German term "Volksverraeter," roughly "traitor to one's people," used by far-right groups to label politicians who they disagree with.
Ritz Carlton, a luxury Saudi prison, takes Feb. 14 bookings
DUBAI, United Arab Emirates (AP) — The Ritz Carlton in Saudi Arabia's capital may be reopening its doors in time for Valentine's Day, after serving for several months as a prison for the country's elite caught up in what the government has described as a crackdown on corruption.
The Ritz Carlton's website on Monday showed bookings available beginning Feb. 14.
An unidentified call center employee handling bookings for the hotel said: "Bookings are available from the 14th of February, but the hotel is not liable if the booking is cancelled. Local authorities might extend the hotel lockout for security reasons."
Sarah Walker-Kerr, a Dubai-based spokeswoman for Marriott, of which the Ritz Carlton is a subsidiary, declined to comment.
Phone lines to the hotel have been cut off since Nov. 5, when the crackdown began.